Fri, 24 December 2021 at 3:24 pm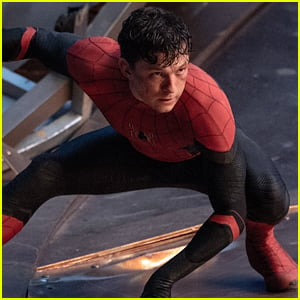 WARNING: This post contains SPOILERS for Spider-Man: No Way Home!
Tom Holland is glad that Spider-Man: No Way Home is finally out and fans are watching it!
The 25-year-old actor returns as the web-slinger, and in a new interview, he said that this movie was the highlight of his career.
Keep reading to see what he said, warning: spoilers ahead…
SPOILER ALERT! DO NOT KEEP READING IF YOU HAVEN'T SEEN SPIDER-MAN: NO WAY HOME!!!!
"It will also be nice to start talking about the film now that everyone has seen it!" Tom shared with THR. "There's so many stories I haven't told because it's all been a secret."
ICYMI: See all of the past Spider-Man movie stars that returned in No Way Home.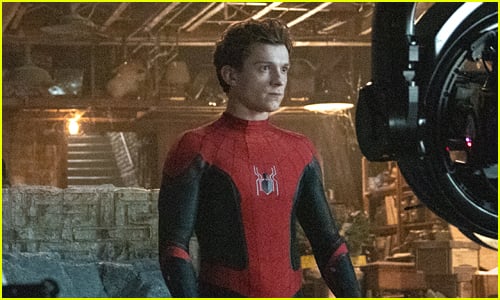 "You know, Andrew [Garfield] and Tobey [Maguire] and I had one of the most incredible experiences working together," he continued. "We're the only three people to have ever played this character on the big screen, and that creates this brotherhood, this friendship, that goes past just knowing each other."
"We have a shared experience that only us three have, and because of that connection, the relationship that we had on set — I'm sure it comes across on screen — was like we were long-lost brothers. And I want to talk about it," Tom added.
"Honestly, it was the highlight of my career. Put me on stage in front of a thousand people. I have so much to tell that I haven't been allowed to. I'd love to keep talking about this movie."
If you missed the news, Spider-Man: No Way Home has already made over $800 million at the box office, worldwide, and it's only been out for one week. The movie is poised to hit the $1 billion mark by the end of the weekend.
The latest Spider-Man movie is also the highest grossing film of the year, and of course of the pandemic.
Like Just Jared Jr. on FB