Tue, 28 December 2021 at 3:48 pm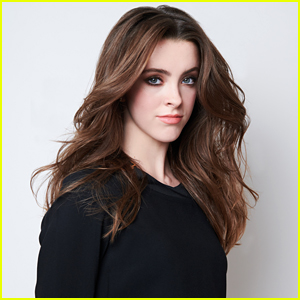 Catherine Bradley is responsible for bringing Luan Loud to life in A Loud House Christmas!
The young actress portrayed the Loud sibling, who is the prankster of the family with no shortage of silly puns, in the live action holiday movie, based on the hit animated Nickelodeon series The Loud House.
Of her character, Catherine told Pop Culturalist, "Luan lives to perform and create comedy shows. She is very mischievous and somewhat devious when it comes to playing pranks on her siblings. Luan literally becomes such a lunatic around April Fools' Day that her family tries to hide from her. Luan is also very witty. She is the Queen of Puns, which she uses all the time."
Catherine is also the voice of Deema on Bubble Guppies, which airs on Nick Jr.
In addition to her screen work, she also made her Broadway debut in 2019 in a major role – Lily Potter Jr in Harry Potter and the Cursed Child!
JJJ recently spoke to Catherine and learned 10 Fun Facts about her.
Check 'em out inside…
See her fun facts below!
1. I love horror movies. I think I have watched every horror movie ever made. I especially like the Conjuring series. My favorite is Conjuring 2. I hope to star in a horror movie one day soon.
2. A lot of people call me Cat (short for Catherine), which is ironic because I am allergic to cats like my mom, and I am actually a little scared of them.
3. My favorite subject in school is math. I love working with formulas and finding solutions. I find it so satisfying. I am a total math nerd.
4. I have been dancing and singing since I was two years old. I dance all genres – ballet, lyrical, contemporary, jazz, hip-hop, and tap. I still train 15-20 hours a week. My favorite style of dance is tap! I love singing musical theatre and pop tunes!
5. I am a little bit of a thrill seeker. I love to ski black diamond runs – the steeper the better. I love the adrenaline of going fast and especially racing my dad, brother, and sisters down the hill. I also LOVE roller coasters – the really scary ones!!!! I want to go sky diving when I am older!
6. I love fashion and designers and keeping up with current trends. I follow a lot of designers and runway models and am on Pinterest a ton. I love how you can use clothes and accessories to express yourself!
7. My favorite season is definitely summer! I love the sun, freckles, being tan, biking to the beach with my friends, surfing in the ocean, and water skiing and tubing on the river. Summer is a happy season and I love to laugh and have fun!!!
8. Along with the summer theme, I have a bikini obsession! I think I have more bikinis than I have jeans!
9. Most people do not know that I have an older brother. Colin is two years older than me and is my best friend. He is a super athlete and even better person.
10. I am very sentimental! I still have my first stuffed animal, a pig, since I was born the year of the Golden Pig. I also have every costume, playbill, script from every show I have ever done! I literally have boxes of keepsakes!
ICYMI: Get to know Catherine's on-and-off screen sister Aubin Bradley!
A Loud House Christmas is now available to stream on Paramount+.
Like Just Jared Jr. on FB