Tue, 28 December 2021 at 8:23 pm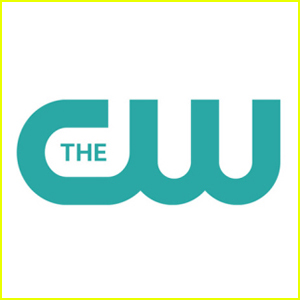 The CW shows are always full of PDA amongst the characters on it's shows.
Fans watch on as their favorite TV ships develop relationships, with some lasting and some not.
There is one couple on a CW show that actually almost got their kiss cut from an episode, but the showrunner urged the network to keep it in.
Click inside to learn more…
In Roswell, New Mexico's very first episode, there was a kiss between Alex Manes (Tyler Blackburn) and Michael Guerin (Michael Vlamis), and it almost didn't make the cut for the episode.
Then showrunner Carina Adly MacKenzie, who left the show before season three, pushed for the moment to be kept in the episode after the network urged them to cut the scene and put in the next episode due to time restraints.
"There was only one time when there was a little bit of pushback… our pilot was really long. Like four minutes too long," she told Digital Spy. "One of the suggestions that came through was: 'OK, well, maybe we cut Michael and Alex's kiss, and we put it in the next episode?'"
"And I said no. Because I felt like it really needed to be very clear in the very first episode who these men are, and what they are to each other," Carina added.
"I didn't want it to be subtext. I didn't want it to be something that people were wondering: 'Are they or aren't they?'" she continued. "You've got a straight couple on all the posters. You've got a straight couple on all the billboards. I just wanted to make it very clear what our show is, and how inclusive it is.
"I don't look at Alex and Michael's love story as any less important than Max and Liz's love story when I'm telling the story."
In summer 2020 when Carina announced her departure from the show, she revealed that she left due to "fundamental disagreements about a couple of things that were and are very important to me."
Roswell, New Mexico will return for a fourth season on The CW, however, no premiere date has been set at this time.
Like Just Jared Jr. on FB