Wed, 05 January 2022 at 1:20 pm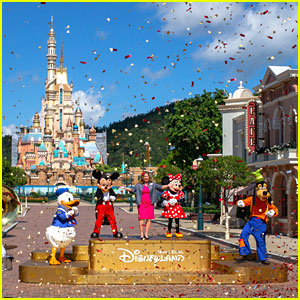 The Hong Kong Disneyland Park will be temporarily closing it's gates once again.
It has been announced that the park is shutting down for two weeks amid the ongoing pandemic and the rise of the Omicron variant.
"As required by the government and health authorities and in line with prevention efforts taking place across Hong Kong, Hong Kong Disneyland Park will temporarily close from Jan 7 to 20, 2022," the park's official website reads.
Click inside to get more info…
"The resort hotels will remain open with adjusted level of services. Service at restaurants and recreation facilities in hotels will be adjusted according to the latest regulations," HK Disneyland adds.
They also shared that the "arrangements will be adjusted from time to time with reference to the latest government requirements."
"As required by the government and in line with preventive efforts taking place across Hong Kong, Hong Kong Disneyland park will temporarily close from January 7 to 20. Guests who planned to visit the Park on above dates are advised to visit on another day. HKDL has been in close contact with the relevant government departments and will continue to implement health and safety measures with reference to their guidelines to promote health and safety of our guests and cast members," Hong Kong Disneyland management shared in a statement.
This is the fourth time that the Hong Kong Disney park has had to shut down due to the coronavirus.
According to Variety, "Hong Kong has been operating a zero-COVID policy which involves strict border controls and long quarantine period for almost all inbound travelers and until this month had gone for two months without a confirmed local case."
On Tuesday (January 4), Hong Kong health authorities announced 13 new cases and 26 asymptomatic infections.
Other Disney parks that have shut down multiple times over the last couple of years include Shanghai Disneyland and Disneyland Paris. Last June, all of the worldwide Disney parks were all open for the first time since the start of the pandemic.
Like Just Jared Jr. on FB