Mon, 10 January 2022 at 6:30 pm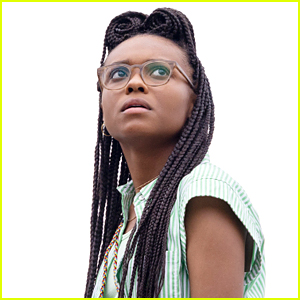 A new trailer for the upcoming CW series Naomi has debuted, one day before it premieres!
Kaci Walfall takes on the title role in the latest DC Comics show to air on the network.
In the new trailer, we learn more about Naomi, including her obsession with Superman, and how she relates to him!
Click inside to watch and find out more…
Naomi runs the number three Superman fan site in the world.
"Dude can shoot laser beams from his freakin' eyes," she says. "But the best part, he's adopted, just like me."
Watch the new trailer below!
In the show, when a supernatural event shakes her hometown of Port Oswego to the core, Naomi sets out to uncover its origins, with a little help from her fiercely loyal best friend Annabelle (Mary-Charles Jones). She also has the support of her adoptive, doting parents, veteran military officer Greg (Barry Watson) and linguistics teacher Jennifer (Mouzam Makkar).
After an encounter with Zumbado (Cranston Johnson), the mysterious owner of a used car lot, leaves her shaken, Naomi turns to tattoo parlor owner Dee (Alexander Wraith), who becomes her reluctant mentor.
While unfolding the mystery about herself, Naomi also effortlessly navigates her high school friendships with kids on the military base as well as well as local townies, including ex-boyfriend and high school jock Nathan (Daniel Puig); Annabelle's longtime, loyal boyfriend Jacob (Aidan Gemme); proud "townie" Anthony (Will Meyers); and fellow comic book enthusiast Lourdes (Camila Moreno), who works in a vintage collectible shop.
As Naomi journeys to the heights of the Multiverse in search of answers, what she discovers will challenge everything we believe about our heroes.
Naomi will premiere on The CW TOMORROW (January 11) at 9pm ET/PT, right after the season two premiere of Superman & Lois.
If you missed it, watch the first trailer here!
Like Just Jared Jr. on FB
Photos: The CW
Posted to:
Aidan Gemme
,
Alexander Wraith
,
Barry Watson
,
Camila Moreno
,
Cranston Johnson
,
Daniel Puig
,
Kaci Walfall
,
Mary-Charles Jones
,
Mouzam Makkar
,
Naomi
,
The CW
,
Trailer
,
Will Meyers