Mon, 24 January 2022 at 4:41 pm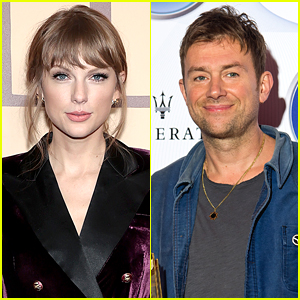 Taylor Swift is calling out another musician after an article with a quote about her came out.
The 32-year-old singer-songwriter took to Twitter to directly address Blur musician Damon Albarn for saying that she doesn't write her own songs.
Click inside to see what she said…
"I was such a big fan of yours until I saw this. I write ALL of my own songs. Your hot take is completely false and SO damaging. You don't have to like my songs but it's really f–ked up to try and discredit my writing. WOW," Taylor wrote.
She followed up the tweet, saying, "PS I wrote this tweet all by myself in case you were wondering 😑"
In a new Los Angeles Times article, Damon talked about some of today's top artists and when Taylor's name came up, he said, "She doesn't write her own songs."
"I know what co-writing is. Co-writing is very different to writing," Damon also said, saying it doesn't count if Taylor has co-writers. "I'm not hating on anybody, I'm just saying there's a big difference between a songwriter and a songwriter who co-writes. Doesn't mean that the outcome can't be really great."
Taylor's friend and producer Jack Antonoff also tweeted out about Damon's words.
"i've never met damon albarn and he's never been to my studio but apparently he knows more than the rest of us about all those songs taylor writes and brings in. herb," Jack wrote. "if you were there … cool … go off. if not … maybe …. shut the f–k up?"
PS I wrote this tweet all by myself in case you were wondering 😑

— Taylor Swift (@taylorswift13) January 24, 2022
i've never met damon albarn and he's never been to my studio but apparently he knows more than the rest of us about all those songs taylor writes and brings in. herb.

— jackantonoff (@jackantonoff) January 24, 2022
if you were there … cool … go off. if not … maybe …. shut the fuck up?

— jackantonoff (@jackantonoff) January 24, 2022
Like Just Jared Jr. on FB