Wed, 02 February 2022 at 8:18 pm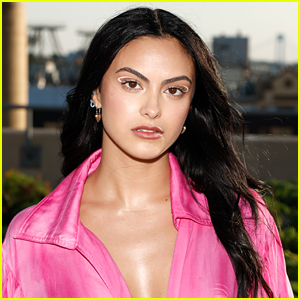 Camila Mendes opens up about fame and looking at it as a form of revenge.
The 27-year-old actress burst into stardom after landing the role of Veronica Lodge on The CW's Riverdale.
In a recent interview, she shared her thoughts on fame and if it is it's own version of revenge.
See what she said inside…
"Oh my gosh! I don't know. I think it can be interpreted as revenge? And you can use fame as an act of revenge. Fame is great as a tool for saying, 'Look at me now.' And I definitely felt that way in the beginning of my career," Camila told Elle magazine. "I was like, 'Hey, all the exes that screwed me over! All the friendships where we had a falling out! Look! Being separated from you has actually been very good for me!'"
"At the end of the day, that is not real. Fame is pretty meaningless. There's not much value there in terms of how you're actually doing in your life, or how fulfilled you feel in your own life, or even how good your work is, right?" she added. "It's like, 'Cool, cool, you're famous. And?' That doesn't mean you're happy or fulfilled…no matter how many people follow you on Instagram."
Camila also opened up about getting in and out of the mindset to film the many emotional scenes on Riverdale.
Speaking of, the CW series was recently given a new return date, delaying the show's sixth season return by a couple of weeks.
Like Just Jared Jr. on FB