Wed, 02 February 2022 at 7:26 pm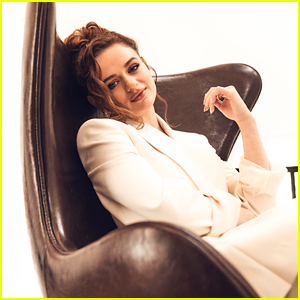 Joey King is taking the cover of the new issue of Backstage magazine!
The 22-year-old actress opened up about becoming a producer, still being treated like a child, changing people's perception of her and more.
Click inside to read more…
On what led to her becoming a producer: "I just had these opinions and felt a little uncomfortable giving them when no one was asking. Now it feels so good to be able to be like, 'This may be a crazy thing to say, but I have the merit to say it, so let's all just talk about it.'"
On being treated like a child in meetings: "When I'm on new projects or when I'm pitching and in all these different meetings, I've come across so many people who still treat me like a child, and it is so upsetting… The thing is, I just try to remind myself that it says more about them than it does about me."
On admitting to not knowing what she's doing: "I am still very comfortable saying that I have no idea what I'm doing. For me, that is producing right now; it's just picking up scraps of knowledge and giving notes and opinions where they're welcomed. I don't know everything. I want to ask questions. I don't want to be that person that's like, 'Oh, I've got this.' Don't say that you've got it when you don't. That's the worst."
For more from Joey, head to Backstage.com!
Like Just Jared Jr. on FB