Mon, 07 February 2022 at 6:02 pm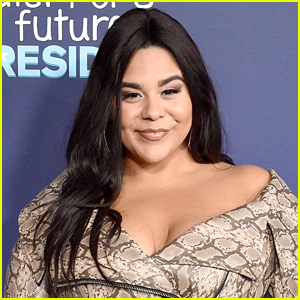 Major congratulations and lots of love to Jessica Marie Garcia and her husband Adam Celorier!
The couple just welcomed their first child, a baby girl, late last week.
Jessica shared the exciting news on social media on Monday afternoon (February 7), and even revealed what the baby's name is.
Click inside to find out…
"2.4.22 💕 the love of my life was born. 🍼 Selena Grey you have no idea how much you are loved. After five trying days of induction you came into this world with a bang and it's already become a better place with you in it. 💝," Jessica started her post on Instagram.
"We wanted to thank the incredible nurses and midwives who took care of us while we were in the hospital, some are featured here celebrating just moments after she was born because they had been by our side day after day. After every back step they held our hands and kept our spirits high knowing she would be here one way or another. We would not have made it without them. I'll never be able to thank you enough. We don't take care of these incredible caregivers enough."
"I wanted to shoutout my unbelievable husband Adam who was the best support I could have ever dreamt of having during a life changing event you can never be 100% ready for. I am so lucky to have you as my husband and Selena is blessed to have you as a her daddy. I love you so much. Thank you for never leaving my side."
"To my Selena, I promise to give you all my love and remind you as often as possible how much I went through to get you here. 😉 you were worth every second x10000 but as the saying goes…Anything for Selena (s)," she concluded.
Jessica first revealed that she was expecting back in November. Her and Adam have been married for just over three years.
Congratulations Jessica and Adam!!!
Like Just Jared Jr. on FB