Fri, 11 February 2022 at 8:22 pm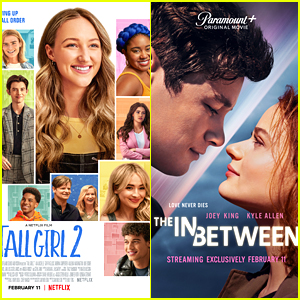 There are quite a few new movies coming out across several different platforms this weekend!
We have your one stop shop on all the films hitting streaming services over the next couple of days.
Among the new releases this weekend are Tall Girl 2 on Netflix, and The In Between on Paramount+.
Keep reading to see more new releases…
Also new this weekend, hitting theaters and on streaming, is Jennifer Lopez, Maluma and Owen Wilson's new rom-com Marry Me.
Check out all of the new releases this weekend below…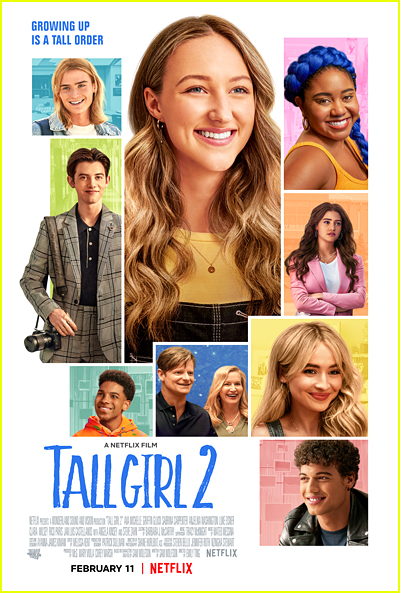 Tall Girl 2
Release Date: Friday, February 11
Platform: Netflix
Cast: Ava Michelle, Griffin Gluck, Sabrina Carpenter, Anjelika Washington, Luke Eisner, Clara Wilsey, Rico Paris, Jan Luis Castellanos, Johanna Liauw, Chris Wlyde with Angela Kinsey and Steve Zahn
Synopsis: After her inspiring speech at the homecoming dance, Jodi (Ava Michelle) is no longer just the "tall girl" – she's popular, confident, has a boyfriend, and just booked the lead role in this year's school musical. But as the pressure of her newfound popularity intensifies, so do her insecurities, and new relationships are formed while old ones are tested. As the world she built starts to crumble around her, Jodi realizes that standing tall was only just the beginning.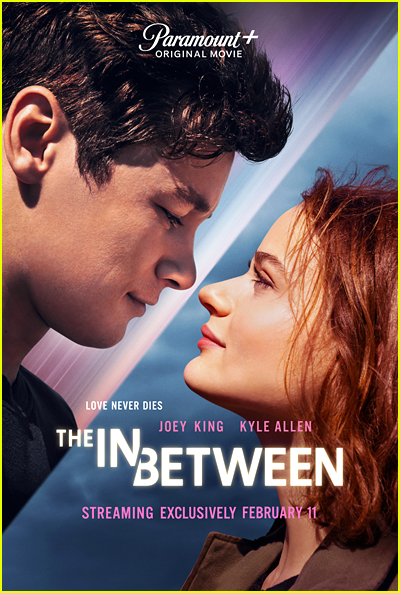 The In Between
Release Date: Friday, February 11
Platform: Paramount+
Cast: Joey King, Kyle Allen, Kim Dickens, John Ortiz, Celeste O'Connor, April Parker Jones, Donna Biscoe
Synopsis: THE IN BETWEEN is a supernatural love story that centers on a teenage girl, Tessa, who, after bouncing around in foster homes for most of her childhood, doesn't believe she deserves her own love story. Everything changes after she has a chance encounter with Skylar, a senior from a neighboring town who's a true romantic. As her heart begins to open, tragedy strikes when a car accident takes Skylar's life, while Tessa survives. As Tessa searches for answers in the aftermath of the accident, she soon believes Skylar is attempting to reconnect with her from the afterworld. With the help of her best friend and a newfound belief that love never dies, Tessa attempts to contact Skylar one last time, in order to give their love story the epic ending it deserves.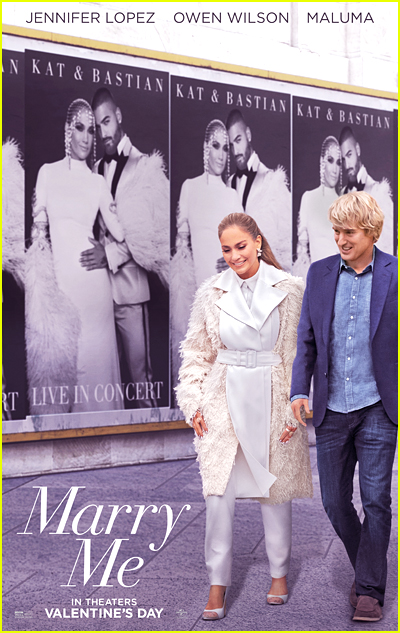 Marry Me
Release Date: Friday, February 11
Platform: In theaters & on Peacock
Cast: Jennifer Lopez, Owen Wilson, Maluma, John Bradley, Chloe Coleman and Sarah Silverman
Synopsis: An unlikely romance about two different people searching for something real in a world where value is based on likes and followers, Marry Me is a modern love story about celebrity, marriage and social media.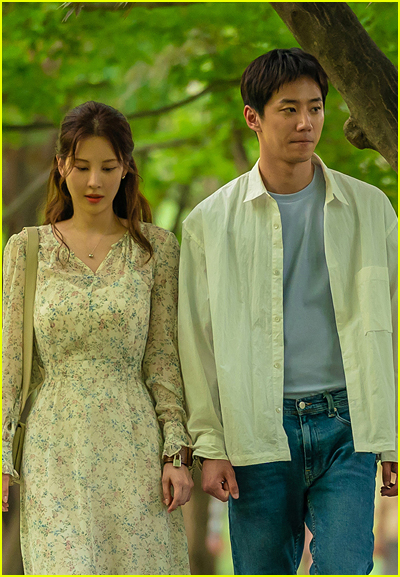 Love and Leashes
Release Date: Friday, February 11
Platform: Netflix
Cast: Seohyun, Lee Joon-young
Synopsis: Do you think there's a relationship that's perfectly equal? A relationship always somehow tilts to one side. This love story is about Jung Ji-woo, a woman who wasn't aware of oneself having a stronger instinctive control over others, and Jung Ji-hoo, a man who has a strong tendency to obey others, become to date beyond their special plays. Aren't they perverts? Well, isn't human-being a perv to some extent? Even in your heart right now, don't you have an instinct that you can't tell anyone?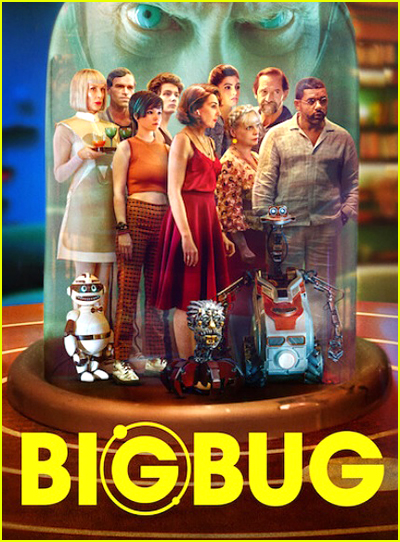 BigBug
Release Date: Friday, February 11
Platform: Netflix
Cast: Elsa Zylberstein, Stéphane de Groodt, François Levantal, Youssef Hajdi, Claire Chust, Isabelle Nanty, Alban Lenoir, Claude Perron, André Dussollier, Marysole Fertard, Hélie Thonnat
Synopsis: In 2045, artificial intelligence is everywhere. So much so that humanity relies on it to satisfy its every need and every desire – even the most secret and wicked… In a quiet residential area, four domestic robots suddenly decide to take their masters hostage in their own home. Locked together, a not-quite-so-blended family, an intrusive neighbour and her enterprising sex-robot are now forced to put up with each other in an increasingly hysterical atmosphere! While, outside, the Yonyx, the latest generation of androids, are trying to take over. As the threat draws closer, the humans look elsewhere, get jealous, and rip into each other under the bewildered eyes of their indoor robots. Maybe it's the robots who've got a soul – or not!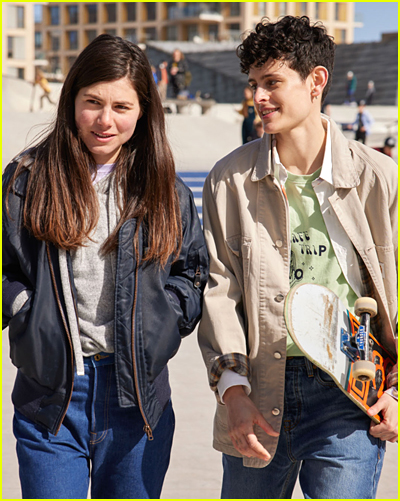 Anne+ The Film
Release Date: Friday, February 11
Platform: Netflix
Cast: Hanna van Vliet, Jouman Fattal, Thorn de Vries
Synopsis: Anne's to-do list: write her book, pack up her in Amsterdam and move to Montréal to be with her long-term girlfriend Saar who'd like to be polyamorous. It's all going to plan (sort of) until Anne meets non-binary drag artist Lou who offers her a much needed different perspective on love, life and sexuality.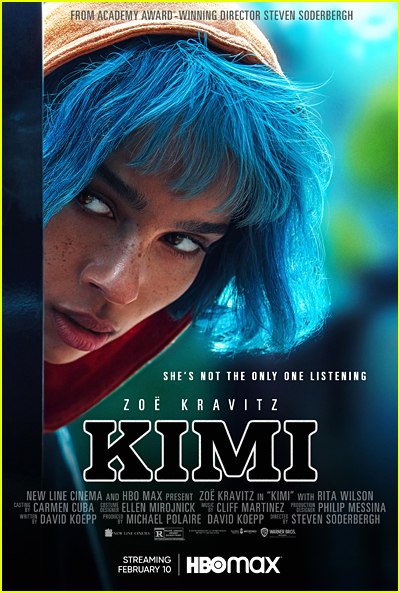 KIMI
Release Date: Thursday, February 10
Platform: HBO Max
Cast: Zoe Kravitz, Byron Bowers, Jaime Camil, Erika Christensen, Derek DelGaudio, Robin Givens, Charles Halford, Devin Ratray, Jacob Vargas, Rita Wilson
Synopsis: What if every breath, every sound, every moment was recorded?
Like Just Jared Jr. on FB