Fri, 11 February 2022 at 6:19 pm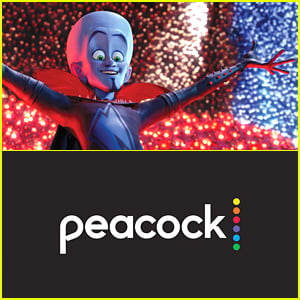 A Megamind TV series is coming to Peacock!
The streaming service just announced on Friday (February 11) that the popular movie is getting a spinoff series, alongside several more new shows.
Learn more inside…
Megamind's Guide to Defending Your City is a follow-up to the movie, where Megamind goes from being a supervillain and the scourge of Metro City to a superhero who's learning on the job. He'll be bringing the audience along for the ride, as Megamind's trusty brainbots will be recording everything, making him the world's first superhero influencer.
Also just picked up is the comedy adventure series, Abominable and the Invisible City, based off of the DreamWorks Animation movie Abominable.
Here's a synopsis: Through Everest the yeti, Yi, Jin, and Peng know that there's a whole magical world out there, and now it's even closer than they think! When they discover that their surroundings are teeming with magical creatures in need of their help, the kids will set out on extraordinary and heartfelt adventures throughout their city and beyond.
Peacock has also ordered preschool series Press Start!, Team Mekbots Animal Rescue, Dino Pops and a second season of Babble Bop!
If you missed it, find out what's new to Peacock in February 2022!
Like Just Jared Jr. on FB