Wed, 23 February 2022 at 6:12 pm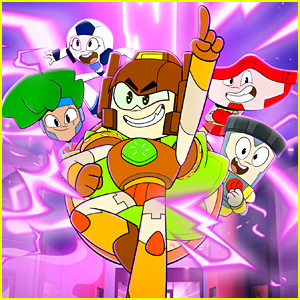 The Transformers franchise will be getting their first ever comedy series!
Transformers: BotBots, an animated comedy, is set to debut on Netflix in March with ten, 22-minute episodes.
Get more details inside…
It is "full of high energy humor that will delight kids, transporting the next generation of viewers into a brand new world of mischievous little 'bots. When a mall is hit with Energon, everyday objects from the food court, the hardware store and other locations spring to life and convert into tiny Transformers robots called BotBots."
The BotBots "formed squads based on the store they came from, but not every 'bot was in their correct store when they came to life. By day, these BotBots hide quietly on mall store shelves but at night, they jump headfirst into adventure until a misfit group of BotBots called 'The Lost Bots' run into the mall security guard and put all the 'bots in danger. Will these zany 'bots be able to overcome their differences, defeat the security guard and gain acceptance with the other 'bots?"
Transformers: BotBots will premiere on Netflix on March 25th!
If you didn't know, there's another Transformers animated comedy coming out on Nickelodeon and Paramount+…
Like Just Jared Jr. on FB