Wed, 02 March 2022 at 1:57 pm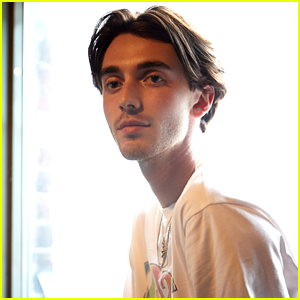 Greyson Chance is stepping into acting!
The 24-year-old singer has previously teased a new movie role and it was just announced that he will be starring in the new film Maybelline Prince.
This will mark Greyson's feature film acting debut, and he'll be acting alongside Robyn Cruze.
Get more info inside…
Maybelline Prince follows the story of Evelyn "Miss Maybelline" Williams, an aging beauty and socialite who inspired and influenced the creation of the iconic makeup brand, Maybelline, and Danie King, an eccentric, gay skin-care scientist. Evelyn had a strong desire to remain relevant and glamorous while Danie's general philosophy was to throw social norms to the wind and live on top of the world. A chance encounter between Evelyn and Danie would change both of their lives forever.
The movie is based on the eponymous novel by Danné Montague-King. It was adapted for the screen by Jacob Johnston, with Seth Harden directing.
"When casting a film's lead roles you can only hope to work with actors that are capable of bringing as much to the screen as Greyson Chance and Robyn Cruze," Seth shared in a statement. "The work Greyson and Robyn put into their respective role and end result is remarkable."
The film wrapped production at the end of January, and Greyson marked the end with a couple of photos on social media.
"the movie is finished, see you in the 70s x," he captioned his post. Check out the pics HERE!
If you haven't seen, Greyson is also working on his next album. Can't wait!
Greyson previously showed off his acting skills in a recurring role on the second season of the TV series Raising Hope, back in 2011 and 2012.
Like Just Jared Jr. on FB