Tue, 08 March 2022 at 6:58 pm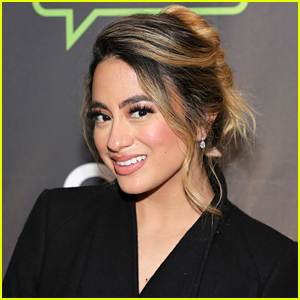 Ally Brooke is dishing on learning kindness and the importance of boundaries.
The 28-year-old singer and actress made an appearance on the The Art of Kindness podcast recently, and opened up about her solo career, Simon Cowell and more.
See what Ally shared inside…
"It's funny because I didn't really get to enjoy it as much as I wanted. It was really a shame," she said about being in Fifth Harmony. "There's so many parts of that and moments I got to be in that I love and that'll last… traveling the world and even the award shows at that time were just stellar. Being able to see and meet people that I wouldn't have… That was the best part."
She also talked about what's it like now on her own, and having set boundaries.
"Now I have the voice to say – oh this is what I want. And also the people around me that know what they're doing. They are kindness. Learning to own my voice – who I am. Knowing not to allow certain things to even come in my circle and say yes when I can and no when I can't," Ally said.
"That's the thing – you have to set up boundaries for yourself and what you want. It's hard. Sometimes it can be not fun or pleasant, but in the end it could help you," she continued. "You can speak up, you can use your voice, you can say what you feel you really have to say for you. It's really really really impactful. Sometimes you gotta push yourself, but you can do it."
On X Factor judge and record label executive Simon Cowell, Ally dished on having his support, and even shared that he is indeed kind offscreen.
"Having that [his support] at the start was really great and at the time meant a lot… It was a massive deal," she said. "Like, I have this person's support and tools while going through what I went through."
Check out Ally's full The Art of Kindness interview with host Robert Peterpaul on Apple Podcasts below, or wherever you listen to podcasts!
Like Just Jared Jr. on FB