Fri, 18 March 2022 at 4:09 pm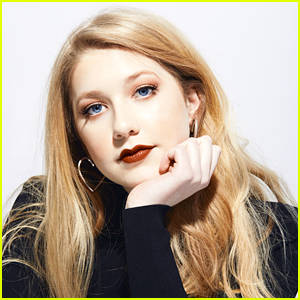 Violet Young's new series Life & Beth is out now!
The young actress stars as a Young Beth, the younger version of Amy Schumer's character in the show.
Amy also wrote, directed and executive produces the new series, and Violet shared with JJJ what it was like working with the comedian.
Find out what Violet said inside…
"Working with Amy was simply incredible. It was a joy to be surrounded by her infectious presence every day," Violet told us. "I am so inspired by her as a person and as an actor, so it was really a dream come true. I never could have hoped for a better director, confidant, and friend. She is joyous, kind and seeks to make the people around her feel safe and loved."
"I think Amy took me under her wing in some ways, and I felt so comfortable with her and the other directors, Ryan McFaul, Kevin Kane, and Daniel Powell," she added. "It was such a blessing, and I'm so glad to have them all in my life. I have learned so, so much from Amy and the cast and crew. It's been a beautiful journey alongside Amy, and I am so grateful for the ride."
We also got to know more about Violet Young herself, with our exclusive 10 Fun Facts.
See what she revealed below…
1. I have been writing songs with my sister since I was little.
2. If I wasn't a performer, I would love to be a poet or author.
3. My favorite candy is Kit Kats. I also love the occasional Crunch bar.
4. I love Claymation movies like Wallace and Grommet.
5. I don't like peanut butter or ketchup.
6. I'm learning to play electric guitar.
7. I've been obsessed with The Hunger Games since I was little.
8. I dressed up as an avocado for Halloween in my freshman year of high school.
9. I'm obsessed with Kacey Musgraves, and I really like Phoebe Bridgers.
10. I've lived in New York City all my life.
11. I love bike riding, playing volleyball and tennis.
All ten episodes of Life & Beth are streaming NOW on Hulu!
ICYMI: Check out photos of Violet at the show's premiere this week.
Like Just Jared Jr. on FB