Mon, 21 March 2022 at 3:23 pm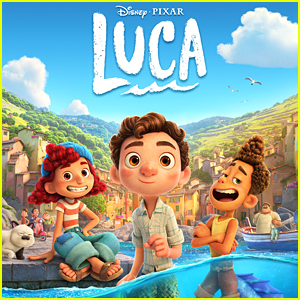 It looks like there were in fact early talks of one of the characters in Luca to be a part of the LGBTQ+ community!
Many fans and viewers have drawn the conclusions that Luca and Alberto should have been gay and a couple, but the director has not really confirmed that they were supposed to be.
Amid the talks and backlash regarding Disney's handling of the company's response to the "Don't Say Gay" bill in Florida, Pixar employees have revealed that there have been stories in movies that originally had LGBTQ+ content, but those came back from corporate reviews "shaved down to crumbs of what they once were."
Keep reading for more on Luca…
Director Enrico Casarosa has said before that there were early talks about Luca and Alberto being gay, but they decided to focus on a pre-romance friendship.
"We talked about it and I mean, I think the reason probably we didn't talk about it as much and, to a certain degree, we're slightly surprised by the amount of people talking about romance is that we were really focusing on friendship and so pre-romance," he told The Wrap. "But it is a kind of love, right? There's a lot of hugging and it's physical and my experience as a straight man certainly wasn't that. The things we did talk a lot about is what is the metaphor here for being a sea monster, for being different? And some people seem to get mad that I'm not saying yes or no, but I feel like, well, this is a movie about being open to any difference."
Now, sources are revealing that another character was actually originally in talks to be a gay character.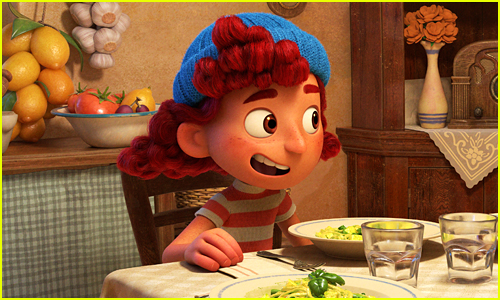 Filmmakers discussed that perhaps Giulia (voiced by Emma Berman), the human girl that Luca and Alberto befriend, should be queer, according to Variety.
"We very often came up against the question of, 'How do we do this without giving them a love interest?'" a source said. "That comes up very often at Pixar."
If you missed it, it was recently revealed that a same sex kiss has been reinstated in the upcoming Pixar movie Lightyear!
In case you didn't know, Luca is one of three Disney movies nominated for Best Animated Feature at the 2022 Oscars this weekend. Also nominated in the category are Encanto and Raya and the Last Dragon, as well as Netflix's The Mitchells vs The Machines and Flee.
Like Just Jared Jr. on FB