Thu, 31 March 2022 at 3:12 pm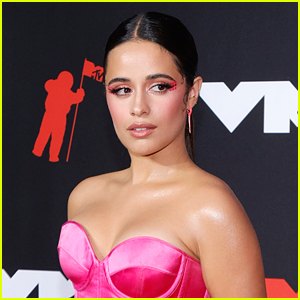 Camila Cabello has unveiled the complete track list for her upcoming album Familia!
We are just barely over a week away from being able to listen to the 25-year-old singer's third album.
"This has been a journey for me in terms of really using relationships, and other people, and interconnection and inter being to really get myself to my most stable, honest, true self," Camila told Apple Music earlier this month.
"And that's why this album's called Familia, because I just feel like those relationships and that intimacy between my collaborators and the friends that I made along the way really got me from a sh–ty place to a great place. And I couldn't be more proud of this album. I mean, I feel everybody says this, but I really do think it's my best album so far," she added.
In a new social media post on Thursday (March 31), Camila revealed each track title and all of the guest artist features!
Check out the track list inside…
Here's the full Familia tracklist:
1. Familia
2. Celia
3. Psychofreak featuring Willow
4. Bam Bam featuring Ed Sheeran
5. La Buena Vida
6. Quiet
7. Boy's Don't Cry
8. Hasta Los Dientes featuring Maria Becerra
9. No Doubt
10. Don't Go Yet
11. Lola featuring Yotuel
12. Everyone at This Party
Camila will be hitting the stage at Saturday Night Live the day after the album comes out.
She will also have a special TikTok livestream concert performance, coming out timed to the album's release!
Familia is out on April 8th. Pre-save here.
Like Just Jared Jr. on FB