Mon, 25 April 2022 at 1:38 pm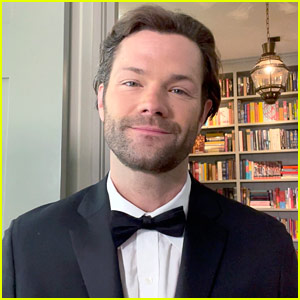 Jared Padalecki is recovering after being involved in a "very bad car accident."
The Walker star was supposed to attend a Supernatural fan convention over the weekend but was unable to make it.
Ahead of the event, on Thursday (April 21), he tweeted that he wouldn't be able to attend.
"Hey #SpnFamily! Sorry to miss y'all in NYC this weekend. Thank you and the #WalkerFamily for all the love and support. Can't wait to see y'all again. 🙏❤️," Jared said.
Then, at the convention, his friend and co-star Jensen Ackles revealed that he was involved in a bad car accident.
Click inside to see what he shared…
"I miss my buddy," Jensen shared with fans. "[Jared] sends his love. I spoke with him yesterday. He's sad he can't be here."
He assured fans that Jared is doing okay, before sharing some details about the incident.
"He was in a very bad car accident," he continued. "He wasn't driving. He was in the passenger seat, and he's lucky to be alive."
He added, "That airbag packs a punch. He's like, 'I feel like I went 12 rounds with Tyson.' But he is doing OK, and he's moving around. But yeah, [it was a] really, really bad car accident. Just keep him in your thoughts, send him some love if you get a chance on social and he'll be back with us soon."
We're sending lots of love and hope for a speedy recovery.
ICYMI: Jensen and Jared recently reunited for an episode of Walker.
Like Just Jared Jr. on FB