Mon, 16 May 2022 at 2:14 pm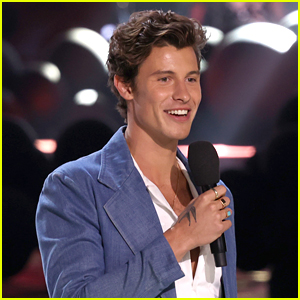 Shawn Mendes hits the stage at the 2022 Juno Awards held on Sunday (May 15) in Toronto, Ontario.
The 23-year-old musician picked up two awards that night, including the International Achievement Award and the Fan Choice Award.
In his acceptance speech for International Achievement, Shawn gave an inspiring speech.
"I was honoured to receive such a beautiful award last night at the Junos," he shared on Instagram with a clip of his speech. "Here's something i would have loved to hear when i was 15 🤍"
Click inside to watch his speech…
"When I was younger, I used to think, I really thought if I could just write one big hit song, people would like me, and then I would be enough," he said in his speech. "And then it was to be nominated for a Juno or a Grammy, then maybe people would take me seriously, and then I would be enough."
"We're taught to believe that what we achieve is what we are worth, but something that I know to be true now is that I was enough before anybody knew my name," Shawn continued. "I'm not standing here to tell you to give up on your dreams, I'm just here to tell you that while you are chasing them, don't forget to enjoy the process and remember you're already enough."
Shawn has been nominated at the Juno Awards 25 times throughout his career, and he has won 13 times, including his wins this year.
Congratulations Shawn!!!
Like Just Jared Jr. on FB