Wed, 01 June 2022 at 4:45 pm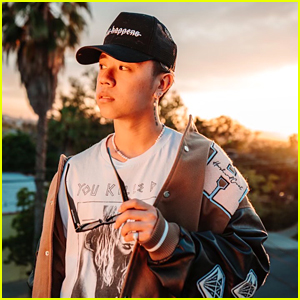 Michael Le is opening up!
The 22-year-old content creator is one of the most followed people on TikTok, boasting over 51 million followers on the video platform.
He is most well known for his dance videos, which often include his little brother Jonathan.
JJJ recently caught up with Michael and learned 10 Fun Facts you may not know about him!
Find out what he revealed inside…
Check out his fun facts below…
1. I danced for 10 years professionally.
2. I have 9 toes (lost a pinky toe at age 9).
3. My name was inspired by Michael Jackson.
4. I tried hip-hop when I was 4-5 years old.
5. I'm a huge fan of anime.
6. I'm a gamer for life.
7. I have over 13+ tattoos.
8. I was in Spider-Man: No Way Home for his first movie as a cameo.
9. I was able to garner over 10 billion views throughout all of his content.
10. I co-founded Joystick, a next gen gaming ecosystem that teaches people how to make money playing videogames.
Speaking of Joystick, Michael co-founded it with tech entrepreneur Robin DeFay, and it "leverages metaverse assets in ways that benefit ecosystem users and guilds by giving them the opportunity to keep 100% of the revenue they generate playing games on the blockchain."
The platform focuses on connecting the largest games globally to their players and is the "first to provide players a path to web3 financial freedom, flipping the current play-to-earn revenue sharing model by giving players 100% of the revenue they generate. Joystick is pushing boundaries by removing current global accessibility limitations and making it easy for anyone to play anytime, anywhere."
"Play-to-earn gaming has the potential to change so many lives and Joystick is creating a culture around this revolution," Michael shared in a statement. "Joystick's goal is to create an environment where owning gaming assets and other tokens is accessible and beneficial to anyone in the world. The industry is craving a new model where players are more empowered to get paid for their time, and Joystick offers a valuable solution".
Learn more at JoystickGames.com!
Like Just Jared Jr. on FB