Fri, 03 June 2022 at 4:00 pm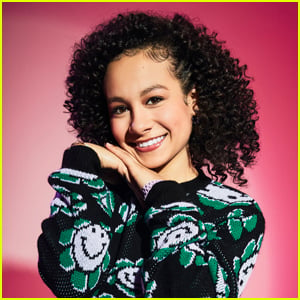 Kayden Muller-Janssen is opening up in an exclusive interview with JJJ!
The actress stars in the new Disney Channel series The Villains of Valley View, which centers on teenage supervillain Havoc who is forced to relocate to a Texas suburb with her family under a new identity as "Amy Madden" after standing up to the League of Villains.
Kayden plays Hartley, Amy's outgoing classmate and neighbor who unknowingly befriends the villainous Madden family.
We recently caught up with Kayden and learned 10 Fun Facts about her.
See what she shared inside…
1. I don't really like chocolate.
2. I baton twirled competitively for 9 years.
3. I'm deathly afraid of bees and wasps.
4. I've been riding horses since I was a baby.
5. I am the head chef at my own restaurant… which is my apartment kitchen that my friends have rated 5 stars.
6. I don't own a car in LA, but I do have a three-wheeled electric moped scooter that I drive to set and run errands with.
7. I've never broken a bone.
8. I don't ride on roller coasters that go upside down, they make me sick.
9. I have this weird thing where I like to time myself and see how long it takes me to build a Lego set or finish a puzzle.
10. I absolutely love playing video games (and yes, I'm a sore loser.)
The Villains of Valley View will premiere TODAY on Disney Channel and will also be available to stream on Disney+ on Wednesday, 22. Check out the exclusive video about the show here!
Like Just Jared Jr. on FB