Mon, 06 June 2022 at 1:00 pm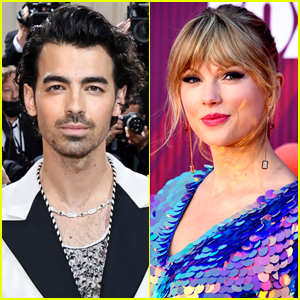 Talk about a full-circle moment!
During one of the Jonas Brothers' shows for their Las Vegas residency on Saturday (June 4), Joe Jonas switched the lyrics to the group's song "Much Better," which some fans are interpreting as a subtle show of support for his ex Taylor Swift.
Click inside to find out what he said…
In the original version of the song, the 32-year-old performer sings: "I got a rep for breaking hearts / Now I'm done with superstars / And all the tears on her guitar / I'm not bitter." Fans have long assumed this was a reference to Taylor's track "Teardrops on My Guitar."
But during his recent performance of the song, Joe changed it to, "Now I'm cool with superstars."
Some eagle-eyed fans noticed the switch up and took to social media to share their reactions.
"Joe Jonas performed 'Much Better' for the first time in YEARS the other night and the lyric was changed from 'now I'm done with superstars' to 'now I'm cool with superstars' to show how he's grown up and friends with Taylor Swift again and I can't get over it," one social media user wrote, while another added: "This is GROWTH."
Joe and Taylor dated for three months in 2008 and their split made headlines after the "cardigan" singer claimed he had ended things with her over a 27-second voicemail.
During a more recent interview in 2019, Taylor expressed regret over the way she handled their breakup publicly, adding that they were now able to "laugh about" the whole situation.
Like Just Jared Jr. on FB