Tue, 14 June 2022 at 9:15 pm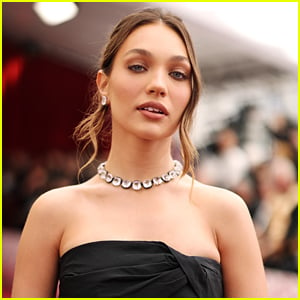 Maddie Ziegler is spilling some details about her time on Dance Moms.
The 19-year-old former star of the reality show opened up With Cosmopolitan about what it was like in real life, wanting to quit for half the time she was on the show, and why she won't ever talk to former dance coach Abby Lee Miller again.
Check out what Maddie shared inside…
On what Dance Moms was like IRL: "People thought I was a brat because in all my interviews, I would say, 'I'm the best. I know I'm going to win.' But that's because the producer was telling me to say that. I was just doing whatever they told me to do because I thought that's what you did. They set you up for failure."
On her former coach Abby Lee Miller and why she'll never talk to Abby again: "She was distraught [when I left]. For the longest time, we felt so guilty. She trained me, she helped me, but also, I knew I would be okay without her and I was sick of being in a toxic environment. I was like, 'This is not for me. I can't do this.' I haven't spoken to her since. I feel at peace."
On when she first realized she was "well known": "I was 8 and we were in an ice cream store, me and the girls from Dance Moms, and people were calling our names. We were weirded out, like, 'How do they know our names?' Then I noticed it gradually—everywhere we went, at any dance competition—swarms of people. It didn't make me excited. In a way, I was kind of embarrassed."
On spending half her time on Dance Moms wanting to quit: "My family and I really tried to leave for the last three seasons. But when you're in a contract, it's really hard. Eventually, I finally got out."
For more from Maddie, including about her relationship with boyfriend Eddie Benjamin, head to Cosmopolitan.com!
Like Just Jared Jr. on FB