Thu, 16 June 2022 at 3:25 pm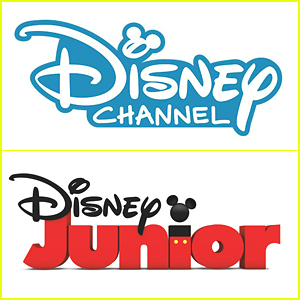 Disney is ramping up on animated series across it's channels – Disney Channel and Disney Junior!
It was just announced this week that the networks have picked up renewals of two shows, orders a few new shows and even additional episodes of other shows already in the works.
Find out more inside…
Disney Junior has picked up third seasons for both Marvel's Spidey and His Amazing Friends and Mickey Mouse Funhouse.
In addition, upcoming new series Hamster & Gretel, Kiff, Hailey's On It and Primos have all received additional episode orders, increasing their total episode count!
ICYMI: Disney+ also renewed two animated series…
As for the new series, learn more about each one below!
Zombies: The Re-Animated Series
Every day is a surprise at Seabrook High—whether you're a cheerleader, a zombie, a werewolf or even a vampire! "ZOMBIES: The Re-Animated Series" invites us into the daily lives of Zed, Addison, Eliza, Willa and the entire Seabrook crew. This gang may have figured out each other, but they haven't quite figured out how to survive high school. Get ready for more musical fun and new friends as Seabrook becomes the #1 destination for all kinds of mythical monsters looking for a fresh start. And this means some pretty wild adventures—from the cafeteria to the football field—because sometimes the scariest thing you have to face is high school.
The Doomies
When best friends Bobby and Romy mistakenly open up a gateway to another world, they turn their sleepy coastal town into a hotspot for terrifying creatures of doom. Roped into an epic supernatural mystery, they will cross paths with the so-called "Chosen One" and do battle with both literal and inner monsters. "The Doomies" is a spooky comedy that combines thrills, chills and surprises with character-driven comedy from an odd couple of ordinary teens engulfed by extraordinary circumstances. Its fast-paced humor and high-stakes action take place in a quirky French town in the heart of Brittany, imagined with moody flair and graphic style.
Dragon Striker
When the world's most popular sport combines with magic, awesomeness escalates quicker than a dragon-powered strike! In this action-packed adventure full of comedy and high-stakes sports drama, elite players have a magical signature move they can use on the pitch. Twelve-year-old Key is a farm boy fanboy who can only dream of entering the famous school where the greatest players train before joining the big leagues—until he discovers he has his own ultra-powerful spell and may even be the legendary "Dragon Striker." Key joins a team of hapless underdogs who band together to take on the school champions, all the while fighting to prevent an ancient evil from resurfacing.
The Doomies and Dragon Striker come from Disney Europe, Middle East & Africa (EMEA).
"The Doomies and Dragon Striker are the first part of a new slate of animated originals we're developing in EMEA for global family audiences on Disney Channel and Disney+," Orion Ross, vice president of Animation, Disney EMEA, said. "These ambitious, premium series will introduce the work of leading creators from our region to the world, and we are both honored and inspired to be working with this new generation of storytellers."
ICYMI: Earlier this year, Disney Junior renewed another series and announced several more new shows!
Like Just Jared Jr. on FB