Fri, 17 June 2022 at 4:14 pm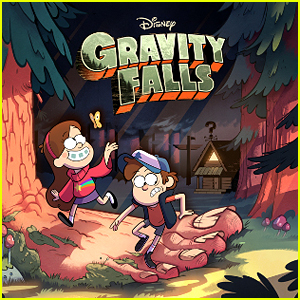 Can you believe it's already been ten years since Gravity Falls premiered?!
The former Disney show aired it's first episode on June 15, 2022, before being canceled at the end of 2015 after two seasons and 40 episodes.
Creator of the show, Alex Hirsch, has been celebrating the anniversary for the past couple weeks, and he shared quite the video earlier this week.
See more inside…
"One last treat. Ever curious about the fights I had with the censors on Gravity Falls? I probably shouldn't share this buttttt here are some REAL NOTES from DISNEY S&P and my REAL REPLIES. You are not prepared #10YearsOfGravityFalls," he captioned the video.
The video features lines and parts of the show that executives and the "Standards and Practices" team told him that needed to be changed in order to make it to air.
"I have literally *thousands* of these. Each one still haunts me," Alex added in another tweet.
Earlier this month, the creator wrote, "It's crazy to believe it'll be 10 YEARS this month since I first dropped these twins off in Gravity Falls, Oregon. Happy #10YearsOfGravityFalls to every fan who has taken the strange trip with us 🌲"
Back in 2020, the Disney Channel series Amphibia paid tribute to Gravity Falls, and Alex voiced a character in the episode.
Like Just Jared Jr. on FB