Wed, 29 June 2022 at 9:33 pm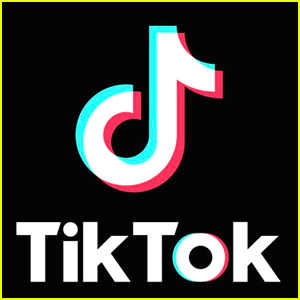 TikTok is continuing to face criticism and demands to be removed from app stores.
The FCC (Federal Communications Commission) Commissioner Brendan Carr has called on both Apple and Google to remove the popular app from their app stores.
Commissioner Carr is citing removal of the ByteDance owned app "for its pattern of surreptitious data practices."
He shared a letter on Twitter that he sent to CEOs of both companies, Tim Cook and Sundar Pichai, respectively.
Keep reading to find out more…
"TikTok is not just another video app. That's the sheep's clothing," Brendan Carr shared on Twitter. "It harvests swaths of sensitive data that new reports show are being accessed in Beijing."
"TikTok doesn't just see its users dance videos," he continued. "It collects search and browsing histories, keystroke patterns, biometric identifiers, draft messages and metadata, plus it has collected the text, images, and videos that are stored on a device's clipboard."
Brendan added, "Tiktok's pattern of misrepresentations coupled with its ownership by an entity beholden to the CCP has resulted in U.S. military branches and national security agencies banning it from government devices. Bipartisan leaders in both the Senate and House have flagged concerns."
Wrapping up his Twitter thread, he wrote, "Numerous provisions of Apple's & Google's policies are relevant to TikTok's pattern of surreptitious data harvesting—a pattern that runs contrary to its public representations. And there's plenty of precedent for holding TikTok accountable by booting it from these app stores."
You can read his full letter below…
This of course isn't the first time TikTok has been faced with a ban of sorts. Former president Trump attempted to have the app banned in the US, but it was blocked by a judge just hours before it was set to go into effect.
ICYMI: Charli D'Amelio was recently dethroned as the most followed person on TikTok.
TikTok is not just another video app.
That's the sheep's clothing.

It harvests swaths of sensitive data that new reports show are being accessed in Beijing.

I've called on @Apple & @Google to remove TikTok from their app stores for its pattern of surreptitious data practices. pic.twitter.com/Le01fBpNjn

— Brendan Carr (@BrendanCarrFCC) June 28, 2022
Like Just Jared Jr. on FB
Photos: TikTok
Posted to:
TikTok