Mon, 11 July 2022 at 6:56 pm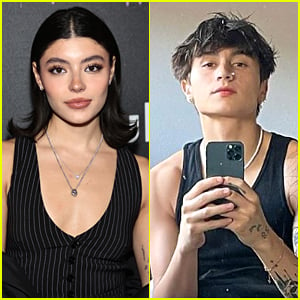 Sabrina Quesada is opening up about grief in a new YouTube video.
The 19-year-old influencer got candid about how she is feeling following the passing of her ex boyfriend Cooper Noriega a month ago.
"I guess I always read books and saw the movies about what grief is, and it always just looked so bad, but I never really imagined it could possibly be this bad," she said.
Read more inside…
"Everything is just gray," Sabrina added. "There is no color, and that's the best way I can describe it. So, It's weird for me to go outside and, like, see someone skateboarding."
She also mentioned that the past few weeks, she has been in denial and filled with "lots of anger, and also described that she's having a "hard time keeping track of days" and is scared to post on social media.
"It's really hard for me to watch people take advantage of this, like suddenly everyone's his best friend, and suddenly people were dating him," Sabrina shared in the video. "I lived with him for two years. I loved him and spent every second of every day with him. I can hear Cooper laughing at everyone because it's like, what are you doing?"
If you missed it, Cooper's friend jxdn recently honored his late friend with two new songs he wrote about him after he passed away.
The Coop's Advice Foundation has also been set up, which is continuing to pursue Cooper's "unique vision through a combination of social and physical mental health experiences, organized community events, and innovative approaches toward using social influence to empower a mental health movement."
Like Just Jared Jr. on FB