Wed, 13 July 2022 at 3:32 pm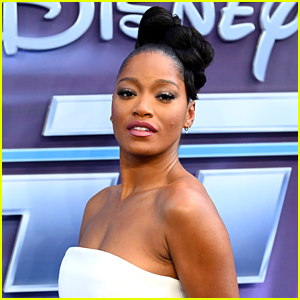 Keke Palmer is opening up about what she wants to leave behind in the world.
The 28-year-old entertainer revealed what she hopes her legacy is in a new interview with Glamour magazine.
"When I think about Queen Latifah or Ice Cube, these are some of the people that helped start my career. Because of their success, I got an opportunity," she shared with the mag.
Keep reading for more Keke inside…
"Many young people want to find a way to get into the business and think that the only way you could be is onscreen. We've got gaffers, we've got key grips, and we have people that work in electric," Keke continued. "I hope one day I can be in a position to produce and create opportunities for people in my community, not just on-screen but behind the screen."
She also dished on what she learned in her 20s and what she wants to do next.
"This chapter is like the end of the first Renaissance Age book, and now we're going into the next chapter where I expand that Renaissance," Keke said. "And that can be as much behind the screen as I have been in front of the screen. I'm excited to produce more, write, direct, and provide other opportunities for more people interested in doing behind-the-scenes work."
ICYMI: Though she will be hosting an upcoming game show revival, Keke will be on an upcoming episode of another popular game show!
Like Just Jared Jr. on FB