Thu, 14 July 2022 at 4:36 pm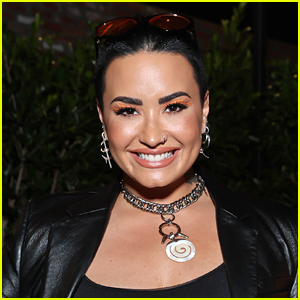 Demi Lovato has just shared the full track list for their upcoming album!
The 29-year-old entertainer took to Instagram on Thursday (July 14) to reveal the song titles for their eighth album, Holy Fvck, which marks a return to their rock and pop-punk roots.
"HOLY FVCK takes me back to my roots. It's a body of work that's unapologetically me, and I can't wait to perform it on tour for you! 🖤," Demi shared on their account.
The new album will feature 16 new tracks, including previously released "Skin of My Teeth" and three collaborations.
Find out more inside…
Demi previously teased a collab with Royal & the Serpent, and they will also have songs with Yungblud and Dead Sara.
Royal & the Serpent and Dead Sara will actually be joining Demi on the road this fall for the Holy Fvck Tour!
Keep reading below for the full track list for Holy Fvck…
1. Freak (feat. Yungblud)
2. Skin of My Teeth
3. Substance
4. Eat Me (feat. Royal & The Serpent)
5. Holy Fvck
6. 29
7. Happy Ending
8. Heaven
9. City of Angels
10. Bones
11. Wasted
12. Come Together
13. Dead Friends
14. Help Me (feat. Dead Sara)
15. Feed
16. 4 Ever 4 Me
Holy Fvck will be released on August 19th, the day before their birthday!
Like Just Jared Jr. on FB