Thu, 14 July 2022 at 7:29 pm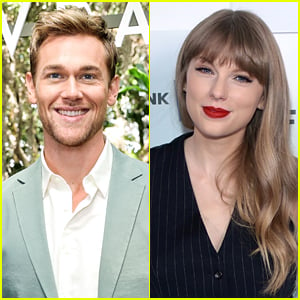 Taylor John Smith is gushing over Taylor Swift's new song "Carolina"!
The 27-year-old actor stars in the new movie Where the Crawdads Sing, and the 32-year-old musician's song is featured in the movie.
In a new interview, Taylor John Smith opened up about how "perfect" her song is, which she wrote specifically for the film.
Here's what he said…
"[Taylor Swift] wrote like a whole page letter to Livi [Newman] and to Reese and everyone involved in the film, saying, 'I read the book, the book struck a huge chord in me, I wrote a song for it, I hope it's OK, I hope you like it' and then sent the song over," he said on the podcast On The List with Brett Gursky on Bleav.
"And you hear it, it starts playing at the very end of the film. So the last scene there's this big reveal and you're like, 'Oh my God' and then fade to black and the song plays and you're like 'What!'" TJS continued. "It is the perfect, perfect, perfect, perfect, perfect ending to this movie and it just encapsulates the whole feel of it, like the haunting-ness and the brooding, but it just captures like the whole essence of that final moment and the movie as a whole perfectly. And she used instruments that were from like 1953 and before, so they were period correct."
He also added how she recorded the song all in one take!
"And she did it all in one take like how they would record a song back then. So what you hear on the song 'Carolina' she just released is one whole take all the way through, with all the instruments. It's like listening to it live," Taylor dished.
In case you missed it, be sure to check out the latest Where the Crawdads Sing trailer, which also features the new song.
Did you see Taylor and his co-stars at the movie's New York premiere this week?
Like Just Jared Jr. on FB