Fri, 15 July 2022 at 2:45 pm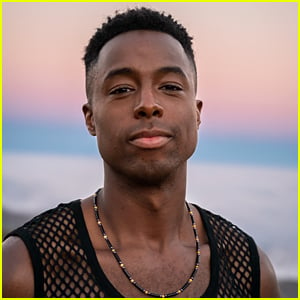 David Davis is back with his new single "Get My Baby Back"!
The Songland winner shared the new song, along with the music video, on Friday (July 15), as a start to his next music chapter.
"'Get My Baby Back' is streaming everywhere AND the music video is out, and holy wow, I am so excited to be sharing the beginning of this chapter. It took a village to bring this to life and I love my village — I am deeply thankful for each of you," he shared on Instagram.
The song is off his upcoming second album Memory Lane.
David also opened up to us about the inspiration for the music video and more.
See what he shared with JJJ and watch the new video inside…
"My inspiration for the video was the combination of excitement and angst I felt in trying to revive an old flame," David told JJJ. "I think we've all had to do some reflection on the things we've lost in the last couple years, and this video focuses on what is really worth returning back to, and what isn't."
"I hope people find the groove to be inspiring and joyful, and the message (especially the ending twist) to be thought-provoking. And I hope they keep along with my releases to hear the the end of this story," he added.
Check out "Get My Baby Back" right here!
Like Just Jared Jr. on FB