Sat, 16 July 2022 at 12:48 am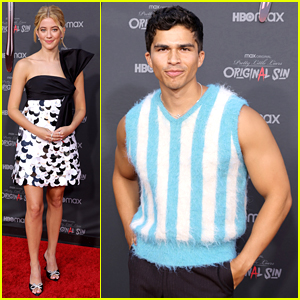 Mallory Bechtel and Alex Aiono step out for the bloody red carpet premiere of their new show Pretty Little Liars: Original Sin held at Warner Bros Studios on Friday night (July 15) in Los Angeles.
The actors joined several of their co-stars at the red carpet premiere.
Also in attendance were Carson Rowland, Jordan Gonzalez, Zakiya Young, Carly Pope, Ben Cook, Benton Greene, and Gabriella Pizzolo, as well as Ava DeMary, Kim Berrios Lin, Cristala Carter, Kristian Mosley and Brian Altemus.
In case you didn't see, check out the pics of the core Liars at the event!
See more inside…
Here's a synopsis: Twenty years ago, a series of tragic events almost ripped the blue-collar town of Millwood apart. Now, in the present day, a group of disparate teen girls — a brand-new set of Little Liars — find themselves tormented by an unknown Assailant and made to pay for the secret sin their parents committed two decades ago…as well as their own.
If you missed it, Zaria recently shared that fans are going to hate Mallory's character in the new series.
Keep scrolling to see all of the cast members who attended the premiere…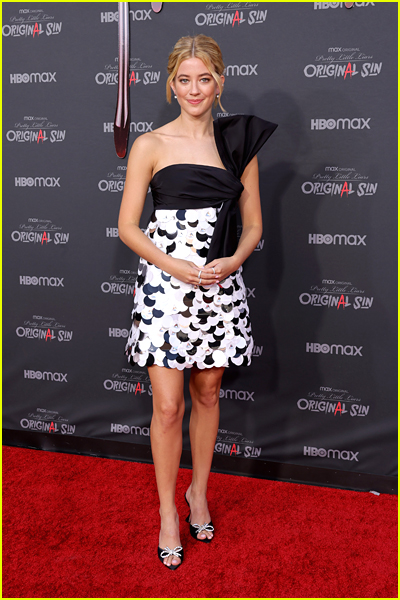 Mallory Bechtel (Karen)
She is Millwood High's reigning queen of mean and an antagonist to the Little Liars.
FYI: Mallory is wearing a Carolina Herrera dress, Amina Amuadi shoes, De Beers jewelry and a Roger Vivier bag.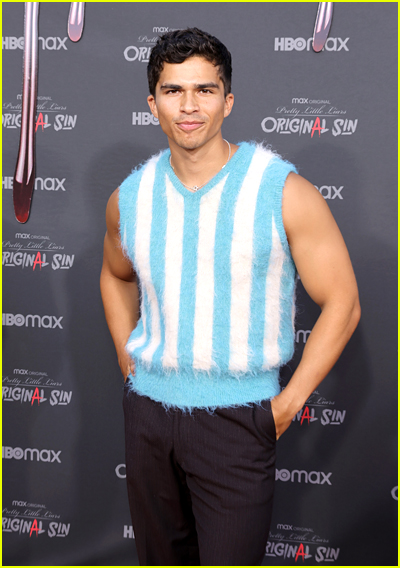 Alex Aiono (Shawn)
Shawn is Noa's (Maia Reficco) supportive boyfriend and one of the most popular jocks at Millwood High.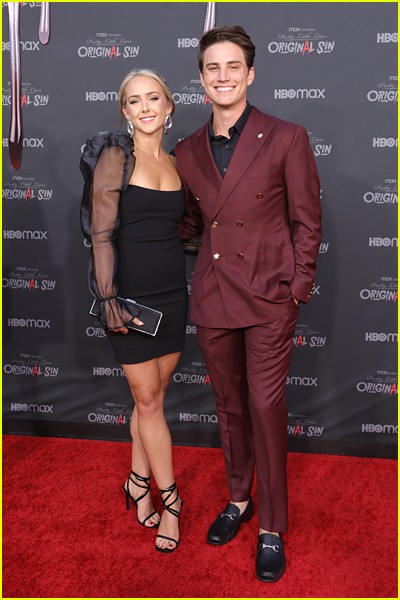 Carson Rowland (Chip) & wife Maris
Here's a character description: Like Tabby (Chandler Kinney), Chip is a major film buff. And he's not-so-secretly crushing on her.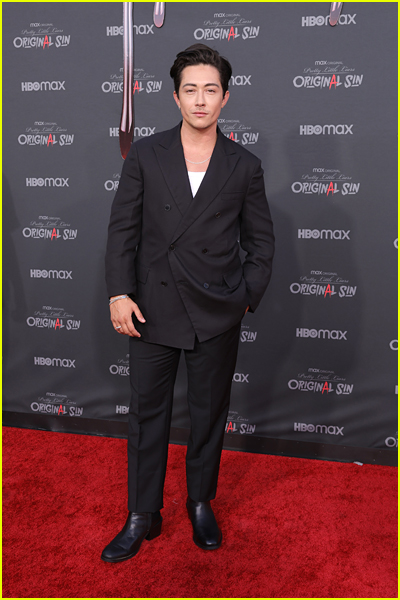 Jordan Gonzalez (Ash)
Ash is a handsome transgender student at Millwood High and romantic interest to Minnie (Malia Pyles).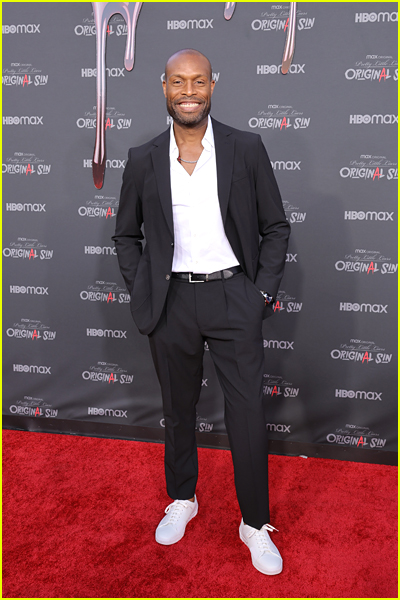 Benton Greene (Zeke)
Zeke is Faran's (Zaria) adoring father. Zeke struggles to navigate the hardscrabble world of the steel mill and the frilly, feminine world of ballet that his daughter inhabits.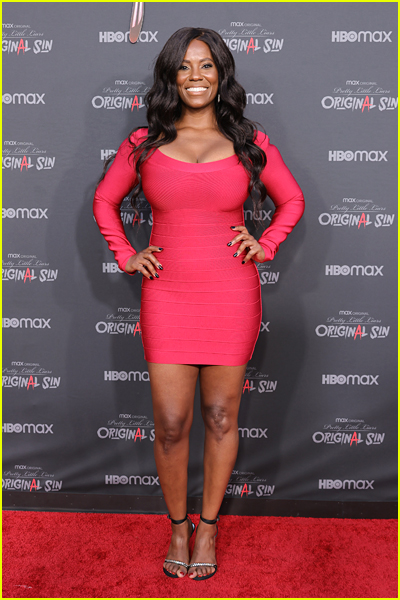 Zakiya Young (Corey)
Corey is Faran's mother. Once her marriage to Zeke dissolved, Corey sought greener pastures in Pittsburgh, PA, working as a paralegal, though she tells everyone she's a lawyer.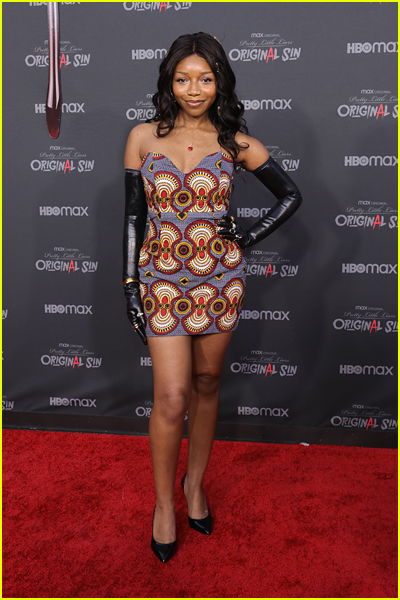 Kristian Mosley (Teen Corey)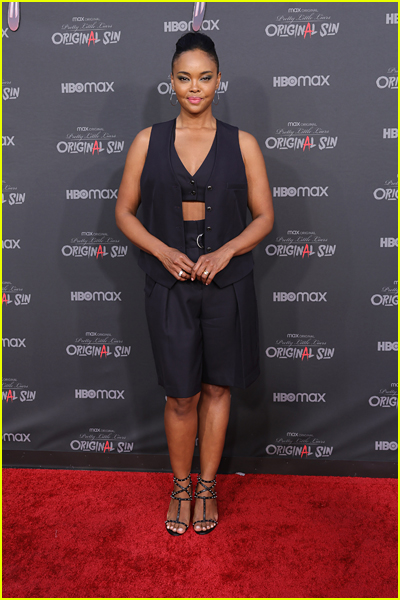 Sharon Leal (Sidney)
Sidney is Tabby's (Chandler Kinney) mother and our main Pretty Little Liar matriarch. Sidney is a real estate agent and single mother, doing her best to provide for her daughter, as well as Imogen.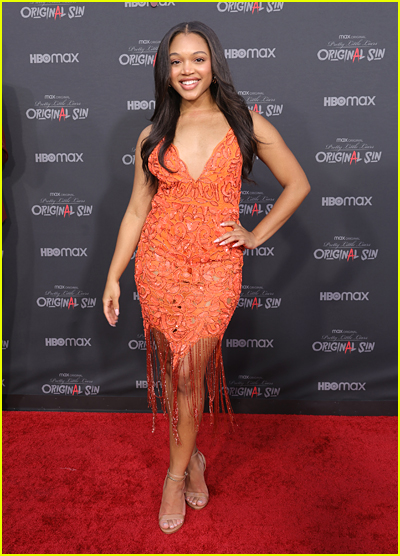 Kristen Maxwell (Teen Sidney)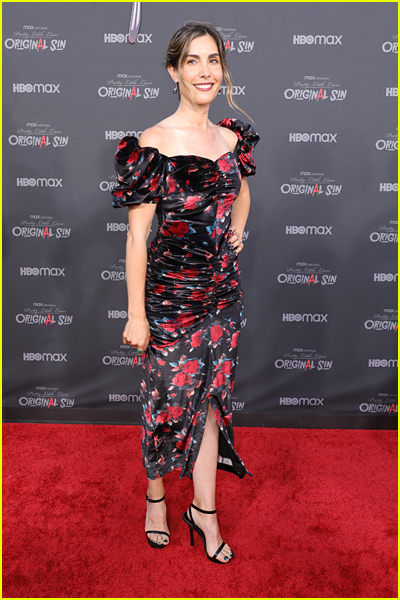 Carly Pope (Davie)
Davie is Imogen's mom. Davie and Imogen (Bailee Madison) have always been two against the world. But a chilling reminder from Davie's dark past upends both of their lives.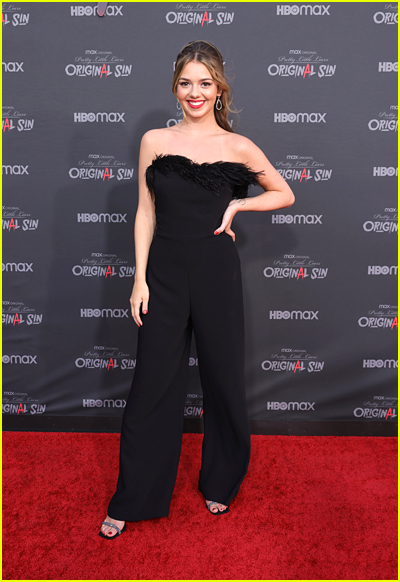 Ava DeMary (Teen Davie)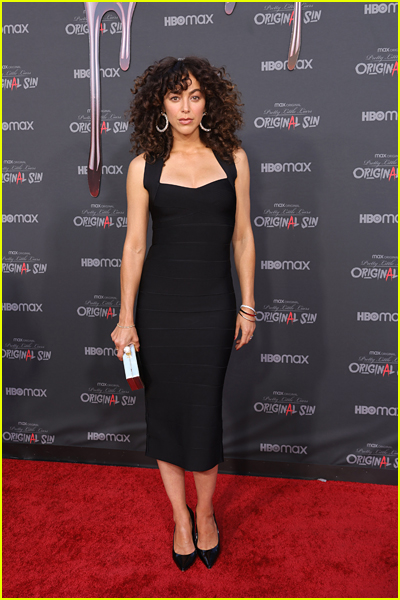 Elena Goode (Marjorie)
Marjorie is Noa's (Maia Reficco) mother, a nurse at Millwood General. Though she loves her daughter, Marjorie's hiding a secret that threatens their relationship.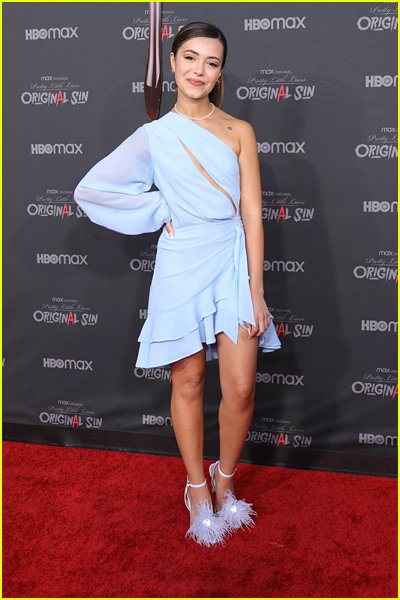 Sarah-Anne Martinez (Teen Marjorie)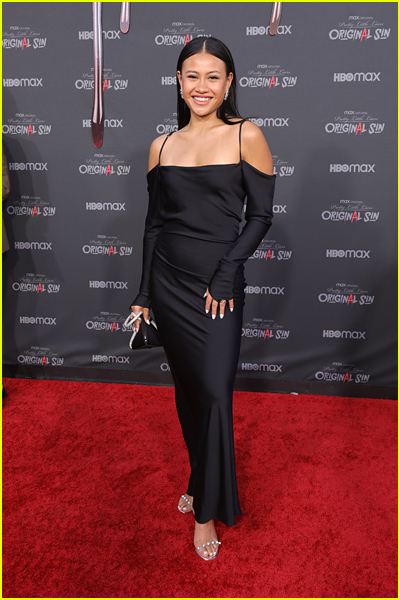 Emily Bautista (Teen Elodie Honrada)
Elodie (Lea Salonga plays the adult version), is Minnie's mom, who is a bit overbearing, Elodie works overtime to keep her daughter safe following a trauma that occurred when Minnie was just a little girl.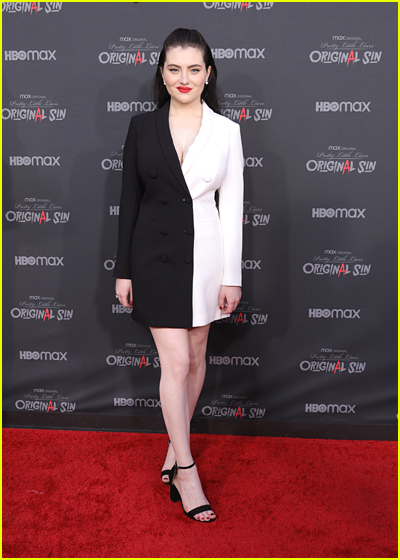 Lilla Crawford (Sandy)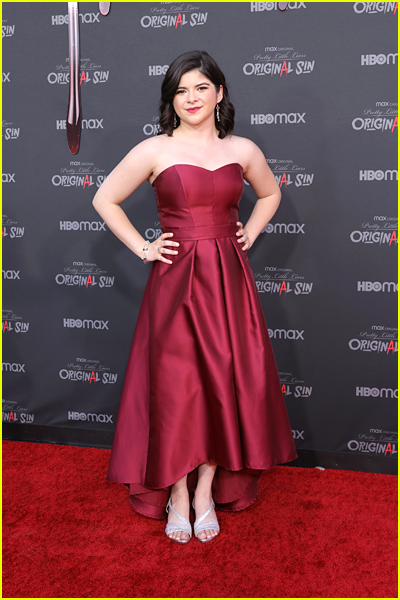 Gabriella Pizzolo (Angela Waters)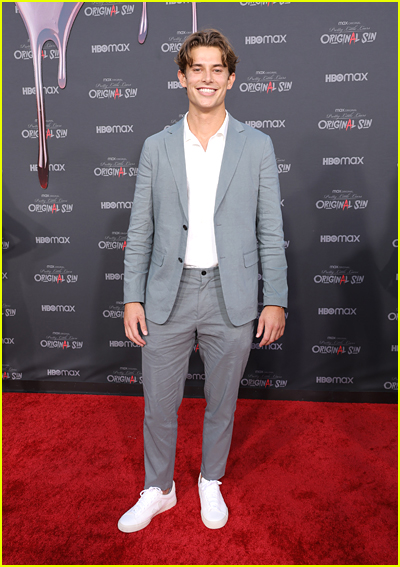 Brian Altemus (Tyler)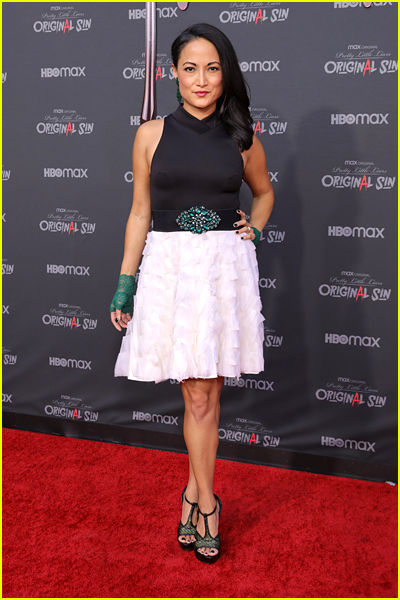 Kim Berrios Lin (Shirley)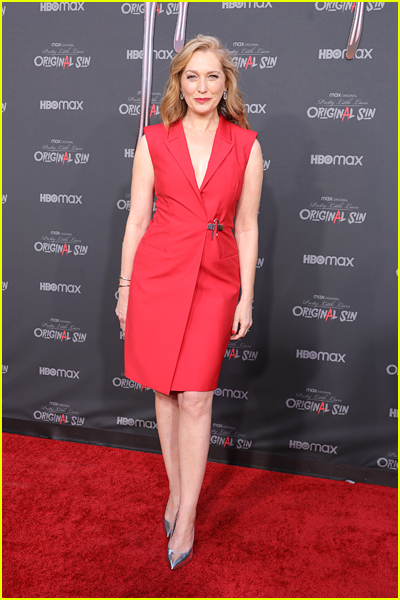 Kate Jennings Grant (Madame Giry)
Click through the gallery to see more photos from the Pretty Little Liars: Original Sin premiere…
Like Just Jared Jr. on FB
Photos: Getty
Posted to:
Alex Aiono
,
Ava DeMary
,
Benton Greene
,
Brian Altemus
,
Carly Pope
,
Carson Rowland
,
Gabriella Pizzolo
,
Jordan Gonzalez
,
Kate Jennings Grant
,
Kim Berrios Lin
,
Kristian Mosley
,
Lilla Crawford
,
Mallory Bechtel
,
Original Sin
,
Sharon Leal
,
Zakiya Young