Wed, 20 July 2022 at 6:15 pm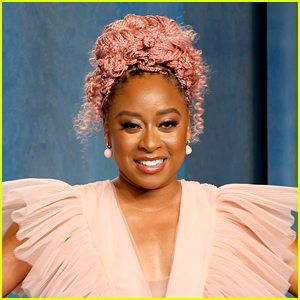 Phoebe Robinson is dishing on her new Freeform series Everything's Trash!
The comedy series premiered last week and is based off of her own life and her book "Everything's Trash, But It's Okay."
Phoebe penned a new essay for Elle, where she opens up about getting herself "Hollywood-ready" on her own terms, and more.
The comedian, actress and author also shared what makes her Freeform series special.
Learn more inside…
"Everything's Trash will never come around again in this specific way with this specific group of writers, actors, and collaborators again. That's what makes it special: its fragility, in that if even one thing is slightly different, the show wouldn't work," Phoebe shared in her article.
"I want to protect that, and in order to do so, I have to have boundaries. I have to protect my peace, my heart, my mind, my body. That way, I'm ready for whatever Hollywood might throw my way," she added.
A new episode of Everything's Trash will premiere TONIGHT (July 20).
In "Canvassing is Trash," Phoebe and the gang canvass for signatures to get Jayden on the State Representative ballot. While on the campaign trail, Phoebe relies on the kindness of strangers while Jayden and Jessie get a wake-up call to their priorities in life.
Check out a sneak peek here and see stills in the gallery!
Everything's Trash airs weekly on Wednesday nights at 10:30pm ET/PT on Freeform and next day on Hulu.
Like Just Jared Jr. on FB