Mon, 25 July 2022 at 1:48 pm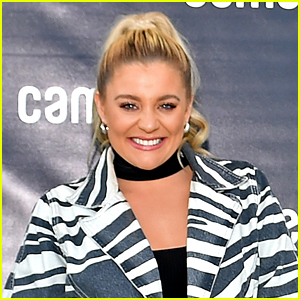 Lauren Alaina has found a new home for her music!!
The 27-year-old country music star just announced that she has signed with a new label, just a few months after announcing her departure from her longtime label.
"Signed a very BIG and LOUD record deal. Thank you, @bigloud for being willing and LABEL to make music with me. Let's goooooo!!!! 🖊" she shared on Instagram on Monday (July 25).
Get more details inside…
"I got a label that matches my personality: big, loud and country," Lauren told Billboard. "So I think that that's what my music will be: big, loud and country."
She also shared that she had met with other labels, but Big Loud was her dream label!
Before her signing to Big Loud became official, she had already worked with some of their other artists, like Chris Lane on "Dancin' in the Moonlight" and HARDY on "One Beer."
"He goes, 'You have to. They will kill it for you,'" she said of Chris Lane. "I got to chat with HARDY and to chat with Morgan [Wallen] and they all were really excited for me to be over there and super encouraging. Morgan said something really sweet: He said, 'You have a really big place in this format and I think they're gonna help you claim it.'"
Big Loud partner and CEO Seth England said that the former American Idol runner up deserves to be a much bigger star, alongside another Idol alum…
"We feel like Lauren is absolutely one of the best vocalists, male or female, in this town," he told Billboard. "Certainly she's had success, but we humbly think she has barely scratched the surface of what we think we can do together. Lauren Alaina deserves to be, in my opinion, on the same pedestal as Carrie Underwood, and it's our job to help her find that mode."
Congratulations Lauren on the new label home!!!
Like Just Jared Jr. on FB