Tue, 26 July 2022 at 10:38 pm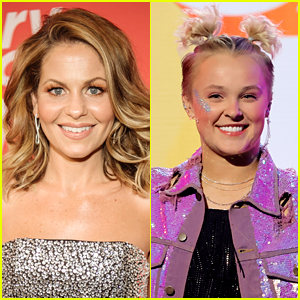 Candace Cameron Bure and JoJo Siwa are on good terms!
Earlier this week, the two went viral when the 19-year-old entertainer said the Fuller House actress was the rudest celebrity she met in a TikTok video.
Now, Candace has shared that she reached out to JoJo to find out what happened and the two spoke and set the record straight.
Get the scoop inside…
In her video, shared to Instagram, Candace expressed that she was shocked at what she could have done.
JoJo apparently told Candace at first that she did not want to share the reasoning behind calling her the "rudest celebrity" because the incident was "not a big deal." "It is a big deal," she responded.
According to JoJo, via Candace, they had first met at the Fuller House premiere when JoJo was just 11, and it was revealed that Candace had told her "not right now" when she asked to take a picture with her.
"You said to me 'not right now' and then proceeded to do what you were doing and take pictures with other people on the red carpet," she shared in the video. She added that JoJo said that she gets it now as an adult.
"At that time you were 11 and I broke your 11-year-old heart," Candace said of her reaction to JoJo. "Especially as a mom it breaks my heart that I made you feel that way."
However, Candace did stress that even a 10-second TikTok video could cause damage.
But, "There is no drama. That's the tea."
Like Just Jared Jr. on FB