Wed, 03 August 2022 at 10:33 pm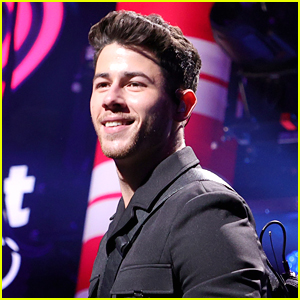 Nick Jonas is celebrating the 15 year anniversary of the Jonas Brothers song "S.O.S."!
The hit song was released on August 3, 2007, from their second album, Jonas Brothers, which was also their first on Disney's Hollywood Records.
"S.O.S." debuted at No 65 and peaked at No 17 on the Billboard Hot 100 chart. Nick said in an interview for Rolling Stone that the song came to him in the middle of the night and he wrote it in just 10 minutes.
While celebrating the song, Nick took to TikTok to share some fun facts that you may or may not have known.
Click inside to see what he revealed…
"I wrote the song when I was 13, in a hotel room in New York City."
"It originally had a pom muted [hums a melody] kind of thing instead of the [hums actual melody of beginning of song]. It wasn't until we got in the studio with John Fields, our producer, that we were thinking, 'Dang, this could be more memorable right off the top.' So that guitar line was born."
"It was originally titled, 'A Call I'll Never Get,' but when it came time to make the track list for the album, everyone kept calling it 'SOS.'"
"It was our first song to No 1 on iTunes I believe back in '07, and to this day one of my favorite songs to play live."
"Thanks to each and every one of you who sang your emo little hearts out then, and now, to every word," he concluded his video.
Joe stitched his video and reacted to what he was saying. Check out both videos below!
ICYMI: Find out the latest on new Jonas Brothers music…
Like Just Jared Jr. on FB