Fri, 05 August 2022 at 2:17 pm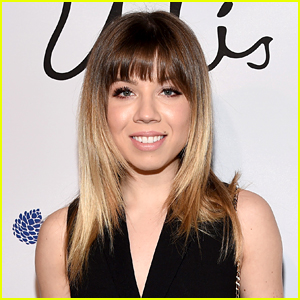 More things are coming out from Jennette McCurdy's upcoming memoir "I'm Glad My Mom Died."
The former iCarly and Sam & Cat star has been very open and vocal about what she's been through not only throughout her personal life but also her career on Nickelodeon.
This week, it was revealed that she writes in her book that the network had offered her "hush money" to keep quiet about her experiences and abuse by "The Creator," which most assume to be iCarly creator Dan Schneider.
Click inside to see what she said…
According to Variety, in her book Jennette writes that "The Creator" encouraged her to drink alcohol when she was 18, and massaged her shoulders in an inappropriate way.
"My shoulders do have a lot of knots in them, but I don't want The Creator to be the one rubbing them out. I want to say something, to tell him to stop, but I'm so scared of offending him," she said.
The former actress also reveals the day she found out Sam & Cat was being canceled, an agent told her Nick was "offering [her] $300,000" and she should "think of it like a thank-you gift."
"They're giving you $300,000 and the only thing they want you to do is never talk publicly about your experience at Nickelodeon," a manager told her, which was "specifically related to The Creator."
Jennette declined the money, which her team said was "free money."
"No it's not. This isn't free money. This feels to me like hush money…I'm not taking hush money."
"What the f–k? Nickelodeon is offering me $300,000 in hush money to not talk publicly about my experience on the show? My personal experience of The Creator's abuse? This is a network with shows made for children," she says in the book. "Shouldn't they have some sort of moral compass? Shouldn't they at least try to report to some sort of ethical standard?
"I lean back against the headboard of my bed and cross my legs out in front of me. I extend my arms behind my head and rest them there in a gesture of pride. Who else would have the moral strength? I just turned down $300,000," she added.
You can read more at VanityFair.com.
Jennette's book "I'm Glad My Mom Died" will be released NEXT Tuesday (August 9).
In the memoir, she opens up about "how her domineering mother pushed her towards becoming a Nickelodeon mainstay, which led to anxiety, shame, and self-loathing that manifested into eating disorders, addiction, and a series of unhealthy relationships," according to EW.
If you missed it, see how Dan Schneider, who also is a creator or co-creator of other Nickelodeon shows like Victorious, Drake & Josh, Henry Danger, Danger Force and Zoey 101, reacted to allegations of misconduct and abuse.
Like Just Jared Jr. on FB