Mon, 08 August 2022 at 2:53 pm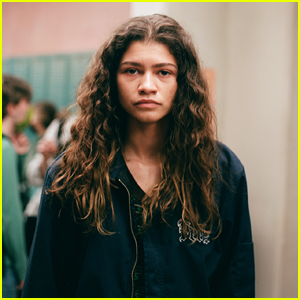 Can you imagine Euphoria without Zendaya? Yeah, we can't either!
However, it was just revealed that the role of Rue on the hit HBO series almost went to someone else.
Zendaya of course went on to make history as the youngest Lead Drama Actress winner at the Emmys for season one, and she's nominated again for season two.
Learn more inside…
The series' casting director Jennifer Venditti revealed recently that a newcomer was almost cast in the role, but they ultimately decided not to go with that person.
"There was a young woman who had been street scouted by my team who was a magical person and had a similar trajectory as Rue and had come around to the other side," Jennifer shared with Variety. "But with a TV show, it can be many years [of work]. We all loved her, but when we went through the rigor of the process, we didn't know if she could handle what it would take in terms of stamina."
She also shared that they connected the newcomer with an acting coach, but her and Sam Levinson didn't feel she was ready.
"It's so interesting. A polar opposite. Because here's Zendaya, who has none of the life experiences of Rue, who was able to dig into her toolbox and access it in such a beautiful way," Jennifer added.
ICYMI: Find out what Zendaya wants to do in Euphoria season three.
Like Just Jared Jr. on FB