Mon, 08 August 2022 at 12:59 pm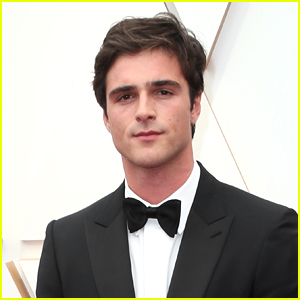 Jacob Elordi is opening up about his work on The Kissing Booth in a new interview!
The 25-year-old starred as Noah Flynn in the popular Netflix trilogy, which is based off of the book series by Beth Reekles.
While speaking with GQ for their first ever Hype issue, Jacob revealed he "went to war" for something to be included in the movie, but he ultimately did not win.
Click inside to find out more…
"I remember saying, 'He smokes in the book. I need to smoke. He needs to have cigarettes. He's a bad boy,'" Jacob shared. "I was like, 'This is bullsh-t!' I remember going to war for it. I was like, 'Are we lying to the f–king millions of 14-year-olds out there? This guy smokes nicotine. It says here on page four—look!' I imagine people were just like, 'Jesus f–king Christ. Is this guy serious?'"
The Euphoria star also opened up about all of the fame he got after the movie came out, and how it almost made him quit acting.
"It felt like, all of a sudden, I was a poster," Jacob said. "Like I was a billboard. It felt like it was for sale. Then my brain went through the f-cking wringer. Like, I wasn't sure if I was genuine. It really skews your view…. It creates a very paranoid way of living."
After the first Kissing Booth film, he wanted to quit acting, which he says "might sound quite sensitive and dramatic, but I am sensitive and I'm very dramatic. I hated being a character to the public. I felt so far from myself."
In case you missed it, Jacob's co-star Joey King recently revealed she did something very unprofessional on the last day of filming the second and third movies.
Like Just Jared Jr. on FB