Tue, 09 August 2022 at 1:39 pm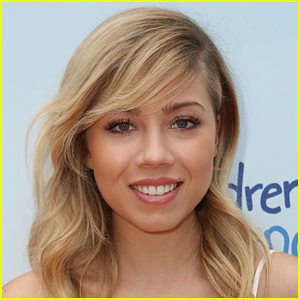 Jennette McCurdy is opening up about her decision to not join the iCarly reboot.
The 30-year-old former actress and star of the OG series explained more about why she turned it down in her new memoir "I'm Glad My Mom Died," which is out now.
"Miranda, I'm not doing the reboot. There's nothing you can say to convince me," she told her former co-star and friend over a phone call.
See more inside…
"She tells me she thinks the reboot could be an opportunity for all of us in the cast to 'get back out there,' maybe get some other opportunities from it," Jennette recalled, via ET.
When she still wouldn't say yes, Miranda said that "it's really good money."
"'But there are things more important than money. And my mental health and happiness fall under that category,'" Jennette recalls saying. "There's a moment of silence. It's one of those rare moments where I feel like I didn't say too much, or too little. I feel like I represented myself accurately and there's nothing I would change about the way I said it. I feel proud. We wrap up our conversation, promising to keep in touch, and hang up."
Jennette previously confirmed in 2021 that she quit acting, after the reboot was announced. She still has an open invitation to appear on the Paramount+ series!
ICYMI: Find out where her character Sam is in the iCarly reboot, which originally had a different idea than what it became.
Miranda recently reacted to some of the contents in Jennette's book.
Like Just Jared Jr. on FB