Thu, 11 August 2022 at 2:51 pm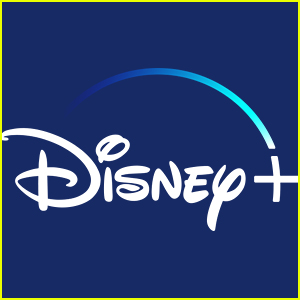 Disney+ has revealed when the new ad tier subscription offering will be released!
The streaming service will add a new sub plan to it's platform, and they've also announced the new prices for each subscription offer.
With the new ad-supported offering, it will be made available across all of Disney's streaming platforms, which includes Hulu and ESPN+, as well as the Disney Bundle of all three.
Get more info inside…
"With our new ad-supported Disney+ offering and an expanded lineup of plans across our entire streaming portfolio, we will be providing greater consumer choice at a variety of price points to cater to the diverse needs of our viewers and appeal to an even broader audience," Kareem Daniel, Chairman, Disney Media & Entertainment Distribution, said in a statement. "Disney+, Hulu, and ESPN+ feature unparalleled content and viewing experiences and offer the best value in streaming today, with over 100,000 movie titles, TV episodes, original shows, sports, and live events collectively."
It was first announced as being a lower cost option, however, the new ad-supported tier will take over the current $7.99 subscription cost.
The ad-free subscription will see a $3 price increase, going to $10.99/month. These new prices go into affect on December 8th in the US.
Check out all of the price points below…
Disney+, Hulu, and ESPN+ Standalone Plans
Disney+ Basic (With Ads) – $7.99/month
Disney+ Premium (No Ads) – $10.99/month or $109.99/year
Hulu Basic (With Ads) – $7.99/month or $79.99/year (Effective October 10)
Hulu Premium (No Ads) – $14.99/month (Effective October 10)
ESPN+ with ads – $9.99/month or $99.99/year (Effective August 23)
ESPN+ UFC PPV – $74.99 (Per Event) (Effective August 23)
ESPN+ UFC PPV + Annual – $124.98/year (Effective August 23)
Disney Bundle Plans
Disney+, Hulu Basic (With Ads) – $9.99/month
Disney+, Hulu, ESPN+ Basic (With Ads) – $12.99/month
Disney+ (No Ads), Hulu (With Ads), ESPN+ (With Ads) Legacy – $14.99/month (Existing subscribers only)
Disney+ (No Ads), Hulu (No Ads), ESPN+ (With Ads) Premium – $19.99/month
Hulu + Live TV Plans
Disney+, Hulu, ESPN+ Basic (with ads) – $69.99/month
Disney+ (No Ads), Hulu (With Ads), ESPN+ (With Ads) Legacy – $74.99/month (Existing subscribers only)
Disney+ (No Ads), Hulu (No Ads), ESPN+ (With Ads) Premium – $82.99/month
Like Just Jared Jr. on FB