Thu, 11 August 2022 at 6:54 pm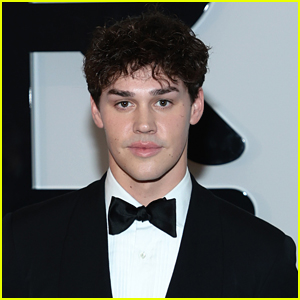 Noah Beck is speaking out about his fans being rude on social media to those he loves.
On Thursday afternoon (August 11), the 21-year-old TikTok star took to Twitter to share a long note in response to what he sees online from fans of his.
"Those who know me, know i don't address much online be social media has given anyone and everyone a voice. that being said, no matter what i say, you can never truly make everyone happy. so i choose not to waste my breathe on a lot of things that i know will blow over in a couple days, or because it's simply just not true and doesn't need addressing," Noah started out.
Keep reading to see more of his statement…
"however a common trend that i see occurring is people who 'support' me, slandering the names of people i love. it's the ones with my face as their pfp, my name in their bio, etc," Noah continued. "if you are a true consumer of my content, you know that i always strive to spread nothing but positivity… i try to lead by example by staying unproblematic and just enjoying life while being kind to others. but unfortunately this hasn't been enough. the world is a cruel place as it is, we need more kindness."
"you guys (noah's nation/becksters/or just anyone who supports me) know how much you mean to me but have to stop being rude to the people i love… or just in general! just be kind, please," he says. "i promise you, being mean to someone is just hurting your soul, it won't fix anything. that being said, if i see any negative comments about my people, i will be blocking accounts. i can't sit back anymore while it goes on. we are normal people too and we see everything. words hurt. please stop hurting people."
Noah is working on bringing a book to life, as a star and producer for an upcoming book to screen adaptation…
Like Just Jared Jr. on FB