Thu, 18 August 2022 at 6:52 pm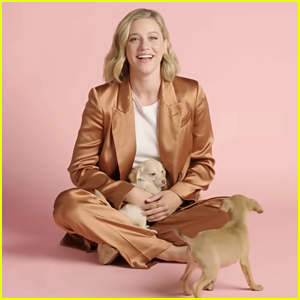 Lili Reinhart is dishing on roles she auditioned for but didn't get!
The 25-year-old Look Both Ways star opened up in a new puppy interview with puppies.
Lili was of course bombarded with quite a few questions about her new film, Riverdale, TikTok and more.
One question was, "What's a role people would be surprised to hear you auditioned for?"
The Riverdale star revealed two big musical projects that she went out for.
Keep reading to find out inside…
"I auditioned for many a things, lost a lot of things," she replied. "I auditioned for Glee. I auditioned for Tom Hooper's Les Mis, for Cosette, and had to fly to New York and sing in person in front of him, which was the most terrifying thing in the world."
"Obviously didn't get it. Probably a good thing, because I'm not a classically trained singer and I would have embarrassed myself," Lili added.
Les Misérables came out at the end of 2012, with Amanda Seyfried in the role of Cosette.
In the interview, Lili also revealed that she took Betty's diploma from when the Riverdale kids graduated, what it was like meeting Jennifer Lopez for the first time on Hustlers, and more.
Check it out!
Like Just Jared Jr. on FB