Fri, 19 August 2022 at 4:24 pm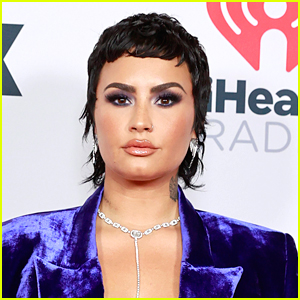 Demi Lovato has some good advice for Disney Channel stars.
The almost 30-year-old entertainer, who previously starred in the network's Camp Rock movies, Sonny with a Chance, As the Bell Rings and Princess Protection Program, is sharing some wisdom for the new crop of DC stars.
Keep reading inside to see what Demi shared…
"It's more important to have a personal life than it is a career at that age," Demi told PopCrush. "I think that's what got lost in the era of Disney when I was in it. We were all working so hard, running ourselves into the ground."
Demi adds that they didn't really get to appreciate the journey as they were so busy during their time on the channel.
"I didn't have a lot of fun in my downtime," they said, adding, "[I was] often thinking about what I needed to do next."
Demi's advice for the new generation of child stars today?
"If you want to be a teenager, be a teenager. If you want to do this for a living, maybe wait a little bit until you're older so you can have life experience under your belt," she said. "Take it easy."
"You don't have to be on top of the world," Demi added. "Enjoy your time right now. Be present."
If you missed it, Demi just released their new album Holy Fvck!
Like Just Jared Jr. on FB