Fri, 19 August 2022 at 1:47 pm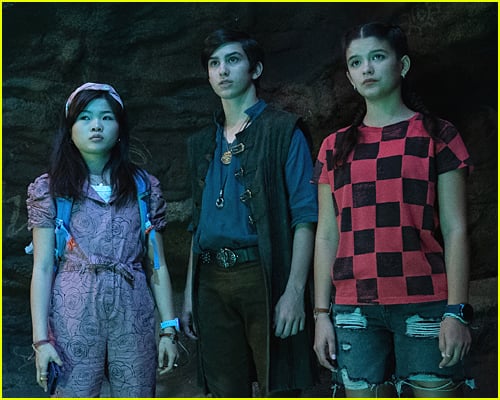 YaYa Gosselin – 10 Fun Facts
1. I'm named after my great grandmother Felisita. Her nickname as a kid and even now is YaYa too.
2. I snap with my ring finger.
3. When I'm home I always only have 1 sock on. I don't know why but it just always ends up that way.
4. I do everything with my left hand, except color and draw.
5. I just went to my first big concert. I saw Brandi Carlile and I cried the entire show. She is incredible.
6. When I was living in NYC I fell in love with the chopped cheese sandwich. I literally ate one everyday from the bodega on the corner of our street.
7. I'm a Mama's girl.
8. I love barrel racing. I have a 21 year old barrel horse and he can fly.
9. I was born with 2 white hairs and I'm convinced I'm going to start greying soon.
10. I watch SNL every week with my Dad. I love comedy and want to study at Groundlings one.
Surfside Girls is NOW streaming on Apple TV+!
ICYMI: Learn 10 Fun Facts about YaYa's co-star Miya Cech…
Like Just Jared Jr. on FB