Tue, 23 August 2022 at 5:53 pm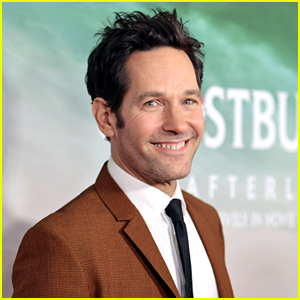 WARNING: THIS POST CONTAINS ONLY MURDERS IN THE BUILDING SEASON TWO FINALE SPOILERS!
The season two finale of Only Murders in the Building is here and we are getting some insight into season three!
Not only that, but it has also been revealed that Paul Rudd will join the cast for the next season.
If you remember, Paul and Selena Gomez co-starred in the movie The Fundamentals of Caring, which came out in 2016.
Find out more inside (warning: spoilers ahead)…
In the season two finale, we jumped ahead a year, a year without any murders, and find Oliver back directing a show on Broadway. We also learn that Charles is starring in said show, but he's got some beef with his co-star, Ben Glenroy (Rudd).
"Be smart. Stay away from her," Charles says moments before curtain.
"Why? What are you gonna do?" asks Ben.
"I know what you did," Charles adds.
During the opening scene, Ben collapses and dies on stage. Mabel says, "You've got to be f—ing kidding me."
There lies the premise of season three – solving the murder of Ben Glenroy!
Paul will return in the upcoming season, however, it's unknown how big his role will be.
"Paul Rudd, after making an auspicious entrance into the world of our show at the end of Season 2 as Ben Glenroy, is someone we clearly want to know more about and see in our upcoming Season 3 — as he is a clear source of many upcoming questions and, as ever with our show, many twists yet to come!" showrunner John Hoffman told Variety.
In an interview with THR about the finale, John teased what to expect in season three.
"I would only say this show has always had a touch of theatricality to the way it tells its stories," he said. "If season one was a little more focused on the emotional storyline for Mabel and Tim Kono, and season two was a little more emotionally connected to Charles and his relationship with his father and himself, I'm very excited to both lean into the theatrical side of New York City and also into Oliver and his world."
If you missed it, Only Murders is up for a few Emmy awards, and Selena made history with a nomination!
Like Just Jared Jr. on FB