Mon, 29 August 2022 at 7:25 pm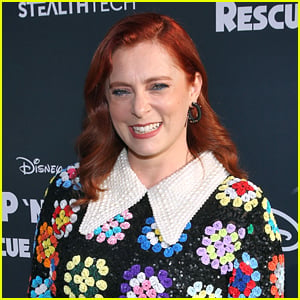 Rachel Bloom is heading back to The CW, sort of!
The Crazy Ex-Girlfriend star, creator, executive producer will return to the network with a brand new show The Hatpin Society, which she will be executive producing, Deadline reports.
It's currently unknown if she will also star in the series.
Get more details inside…
The upcoming period drama is written and produced by Elissa Aron, with Dan Gregor also executive producing. If you didn't know Dan is also Rachel's husband, who served as an actor, writer, director and producer on Crazy Ex-Girlfriend as well.
It is set in "1909 New York City, it centers on a motley legion of suffragists who fight for equality by day and vigilante justice by night, seeking revolution through any means necessary."
The Hatpin Society is being developed in house, without first going through Warner Bros TV or CBS Studios, for which most of their shows fall under.
This is part of a new content strategy for the network, following the purchase by Nexstar.
The new strategy the company is going for is to try and make The CW profitable by 2025, bringing in new content like more unscripted programming and syndicating more scripted shows.
They are looking to broaden their demographic and widen the range of content on the network, adding procedurals and other "older-skewing dramas," as well as half hour comedies, including multi-cam sitcoms.
Like Just Jared Jr. on FB