Thu, 01 September 2022 at 2:52 pm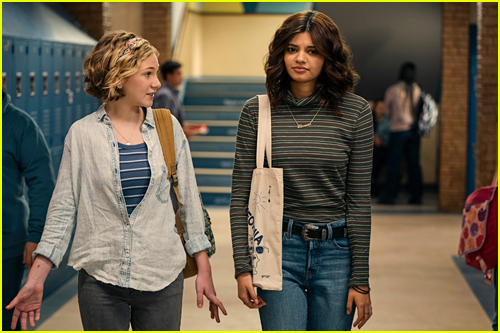 Vanessa Carrasco's 10 Fun Facts
1. When I'm at a restaurant I always get the same thing (fries).
2. My biggest fear is probably cockroaches.
3. I used to want to be a veterinarian when I was like 6.
4. I've taught myself how to play bass guitar, but I am still planning to get a regular electric guitar and learn that too.
5. I can understand any Spanish, but only speak basic conversations.
6. My dream home would be that huge house from Maid on Netflix.
7. I'm not a fan of PDA, especially in NY, the air is crazy dirty here.
8. I have 6 piercings, 5 on my ears and 1 on my nose.
9. My favorite song is either "Dark Red" by Steve Lacy or "Everlong" by Foo Fighters.
10. I could watch Thirteen 100 times and not get bored.
Life By Ella premieres THIS Friday (September 2) on Apple TV+. Watch the trailer here!
Like Just Jared Jr. on FB