Mon, 05 September 2022 at 6:23 pm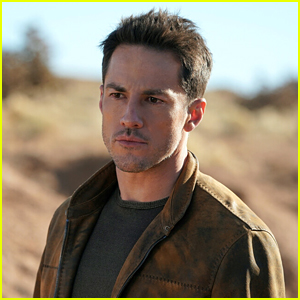 Michael Trevino is opening up about the end of Roswell, New Mexico.
The CW series will be coming to an end after TONIGHT's (September 5) season four finale.
Michael, who plays Kyle Valenti, recently talked about the show ending and how he thinks fans will react to the series finale episode.
Click inside to see what he said…
"It's interesting because at the time we were shooting, the feeling around set was we were gonna get one more season. That's the honest truth," Michael told The Nerds of Color. "We all were on board that we're gonna get one more out of this — one more, not two. We'll get one more, we'll end it at five seasons."
"The way it was written and the way it ends, now that we know it's not getting a season five, I think it's 50/50," he continued. "I think half the fans are gonna be happy with like, 'Well, they didn't know this was the last season but this still puts an ending to this chapter, to this season four.'"
He also teased that the ending isn't as concrete, and could've lead to more seasons of the show!
"Then I think there's gonna be the other half, you know, the other 50% of fans who aren't happy with this ending, and I will say that because as much as this is an end to this chapter, in our last scenes, what happens to our lead characters, you can very much become the beginning of two or three more seasons, but we'll never see that," Michael teased. "So I'll leave it at that because I think it'll be split, but we could have easily gone two or three more seasons with how this season ends because there's a lot more worlds to be explored."
Tune in to the series finale of Roswell, New Mexico TONIGHT (September 5) at 8pm ET/PT on The CW.
ICYMI: Find out why this RNM star was missing for half of the season.
See how executive producer Julie Plec and creator Carina Adly MacKenzie reacted to the show's cancelation…
Like Just Jared Jr. on FB