Thu, 15 September 2022 at 8:55 pm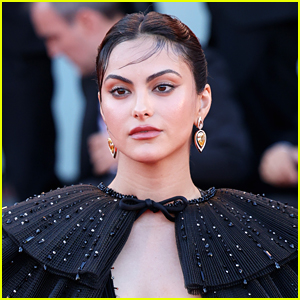 Camila Mendes is opening up about the upcoming end of her CW series Riverdale!
The 28-year-old actress and her co-stars will be filming the upcoming seventh and final season soon, as it's set for an early 2023 premiere.
Many fans have talked about on social media how they can't wait for the cast to move on from the show, and have even said many times, "Free the Riverdale actors."
In a new interview, Camila opened up about the show coming to an end and people saying that.
See what she said inside…
"Everyone's always like, yeah, 'Free the Riverdale actors' or whatever, but I think ultimately, we're all going to be sad when it's over," she said in her InStyle cover feature. "Any sort of creative artist seeks new challenges, and there's a point in time when something ceases to be challenging. I think everyone's just ready for that next chapter. It's like we're outgrowing the show in a way."
Camila also dished about her close relationship with co-stars Lili Reinhart and Madelaine Petsch.
"They're like my sisters — we've all seen parts of each other that no one else has seen," Camila said. "It's like family — you don't choose them. Maybe these aren't people that I would've been friends with had I just met them once at a party, but we're bonded by this experience. I fought with every one of these girls. We've had drama, we've had disagreements, we've cried, we've made up. We've been through a lot together and we've leaned on each other in those moments."…
She also added that their joint TikTok account will continue to be active!
"@blondebrunetteredhead will not die. I will not let it die," she said.
ICYMI: Check out the photos of Camila at the premiere of her new movie Do Revenge!
Like Just Jared Jr. on FB